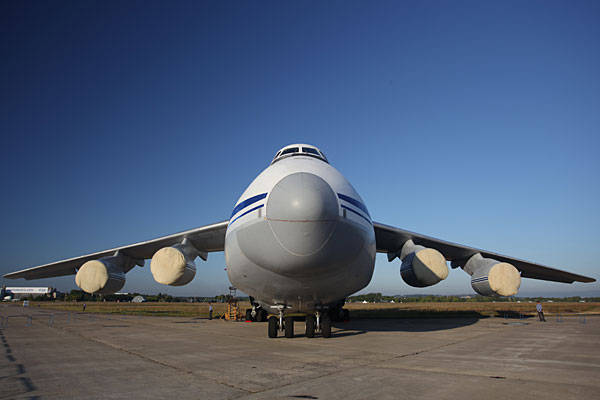 At the Ulyanovsk plant "Aviastar-SP" began the restoration of mass production of heavy cargo aircraft An-124 "Ruslan". ITAR-TASS correspondent was informed about this at the Third International Industrial Youth Forum "Engineers of the Future 2013" by the head of the plant's design bureau Anatoly Tolstopyatov.
"The frame of the aircraft, restored electronically, corresponds to the original one-to-one, which will allow for the prompt repair and modernization of the existing Ruslan fleet, and will also form the basis for the production of the updated aircraft modification," he explained.
According to him, the innovative scheme will ensure the transfer of production to digital technologies and can be used at any enterprise of the United Aircraft Building Corporation.
The total economic effect of the decisions already implemented in the enterprise under this program amounted to 167 million rubles. "The work fully complies with the strategic directions of the Russian State Program of Arms, as well as the needs of commercial transport airlines," the aircraft designer emphasized.