The FNPR (Federation of Independent Trade Unions of Russia) came to the Russian lawmakers with the initiative to return the distribution of graduates after graduating from state universities. Deputies of the State Duma promised that they would consider this initiative in the course of the next autumn session, and, presumably, they would consider it positively, that is, the post-graduate distribution would indeed be returned.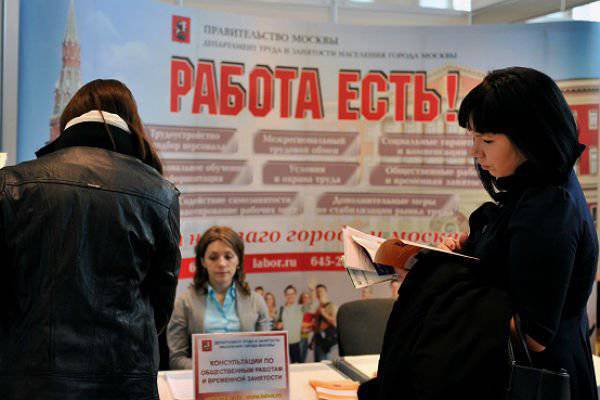 Well, the initiative is very sound. Now, a young man (girl) who enrolls at a particular university on a budgetary basis will be able to find a job immediately after graduation. Today, the majority of Russian university graduates (academies) and other higher schools face difficulties in finding employment. According to statistics for the year 2012, every tenth graduate with just received a diploma is sent to the nearest employment center of the population and receives the status of the unemployed. Up to 64,% of graduates are forced to get a job not according to the received specialty. This suggests that the costs of the federal budget for training most Russian students are ineffective. At the expense of tax collections, the state trains millions of its citizens in higher educational institutions of the country, but in most cases graduates either cannot get a job in the specialty they have received, or they themselves do not want to receive it. The number of unemployed with university diplomas is growing by leaps and bounds. Naturally, such a state of affairs cannot be considered normal if Russia sets itself ambitious goals of increasing economic growth rates.
Today, many employers are trying to get such an employee, who would not only have specialized education, but also had work experience, and also corresponded to the age before 30-35 years. It turns out that such conditions are immediately deleted from the number of applicants for vacant positions of graduates of Russian universities. Their education and age are suitable, but with experience, for obvious reasons, not everything is so simple ... This pushes graduates to get a job that often has nothing to do with the knowledge and skills they have received in universities.
If the trade union initiative is adopted, then the graduates will have a chance to find a job just according to the received specialty. Well, if a university graduate will do what is called "fooling in Vanka", stating that the places proposed for distribution are not suitable for him, then he will be obliged to return exactly the amount spent on his training to the state.
In general, once again it can be stated that the initiative is reasonable, and that it enables graduates of higher Russian schools not to become unemployed immediately after graduation. In addition, the trade union initiative will allow those who study (and most often are just listed) to be brought to clean water in universities, so that they will not be able to get a job in their specialty, which will appear in his diploma.
However, with all the benefits of this initiative, it has (as with any initiative) its pitfalls. The fact is that the distribution after universities effectively worked 25 and more than years ago, that is, at a time when enterprises were very often state-owned. And the state enterprise obviously could not disobey the orders from above and, for example, having balked, did not take on the work of the university graduate. That is why the percentage of young people in various fields of activity (production, science, medicine, education, trade, etc.) in Soviet times was several times higher than today. And what about our time? And the fact that state-owned enterprises, of course, remained, but their percentage in comparison with private ones is truly insignificant. Whether the owner of a private company wants to take yesterday's student to work is a rhetorical question ...
To be willing, this same employer will most likely require any preferences for himself and his business. Tax breaks, for example. Obviously, if the state really sets itself the task of actually reducing unemployment and the employment of university graduates, then it will have to make such concessions to it (the state).
Of course, you can dance from another stove: set up a repressive car option for those private employers who refuse to participate in the program for providing graduates with jobs. You will not take - deprive the license ... This is offhand. But the repressive machine in modern conditions is unlikely to work with a positive. Repression in business can lead to what has resulted in a substantial increase in tax levies on private entrepreneurs - a third (this is still the best) will simply go into the shadows.
It turns out that the state (and the trade unions, too) need to now look for ways of constructive dialogue with private entrepreneurs in various industries who could hire graduates from Russian universities. In this case, the distribution system will be truly effective. Graduates will have a real choice of a place where he could work and bring benefits to the state, at least in the form of paying taxes.
Of course, you can try not to take into account private business, but to focus on the distribution of students in areas where a high percentage of state participation remains: education, law enforcement, medicine, defense, astronautics, railway transport, etc. Here you can offer a considerable number of places for the young people who receive diplomas of Russian universities. But then such an initiative cannot be called full-fledged. In this case, the state will simply have to admit that it is not able to provide jobs for graduates, for example, universities of the textile industry, agricultural universities, etc. And if it cannot, then this is an occasion to pay attention to such universities for gentlemen headed by Dmitry Livanov, who, apparently, literally craves to find another batch of "ineffective" ...
That is why I would like to hope that the initiative will not only be accepted, but also accepted meaningfully - without a fever, without the need for new abbreviations, which are hidden behind the beautiful term "optimization". And the fact that the adoption of such a reasonable initiative is overdue is obvious. Otherwise, our country will continue to turn into a country of graduated unemployed.