The authorities refused to help relatives in the search for the body of an 21-year-old resident of Azerbaijan, who at the cost of his life saved three girls.
In the Lyubertsy district, 21-year-old representative of the Talysh diaspora Salamadin Nagiyev tragically died in the river Pekhorka, rescuing sinking local children.
A young man came from Azerbaijan to Moscow to visit his father. Walking around the river in the afternoon, he saw three girls in the water who called for help. Salamaddin, without hesitation for a minute, rushed to their rescue.
Jumping from the bridge into the river, he helped two girlfriends to go ashore. Unfortunately, he himself could not escape. According to eyewitnesses, everything happened very quickly. The guy literally in a matter of minutes sucked under the dam over the river.
Realizing that he was sinking, Salam managed to push another of the girls to the surface, while he disappeared under the water.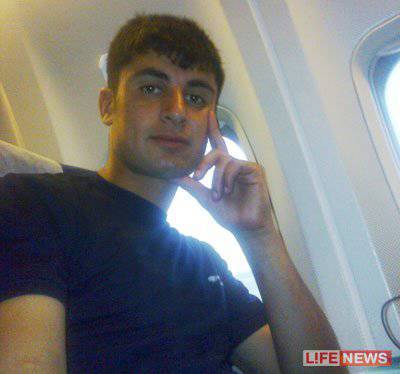 Salamaddin Nagiyev (photo odnoklassniki.ru)
"He tried to pull them out, he choked himself and went to the bottom," one of the local residents, Artyom, told Life News. "While we were helping the girls he saved, Salam went under the water and it was already impossible to save him." It all happened too fast.
Immediately after the incident, the friends of the deceased appealed to the local police department and asked for help in finding and removing the body of Salamadin from the river.
But, as it turned out, the site of the tragedy is a territory that is divided between the Lyubertsy and Ramensky districts, so the start of the search operation was delayed.
As a result, without waiting for help, the relatives and friends of Salam, having paid for the services of private rescuers, independently went to the shore of Pekhorka.
"We hired divers and paid them four thousand rubles per hour," Nagiyev's relatives told Life News. "Salam was found under the dam, where it was sucked in by a strong current.
As Life News has learned, the body of a young man who saved drowning children was found only on the fifth day.
"For us, Salam is a complete stranger," say the parents of the girls saved by the boy, "but he will forever remain in our memory a real hero."