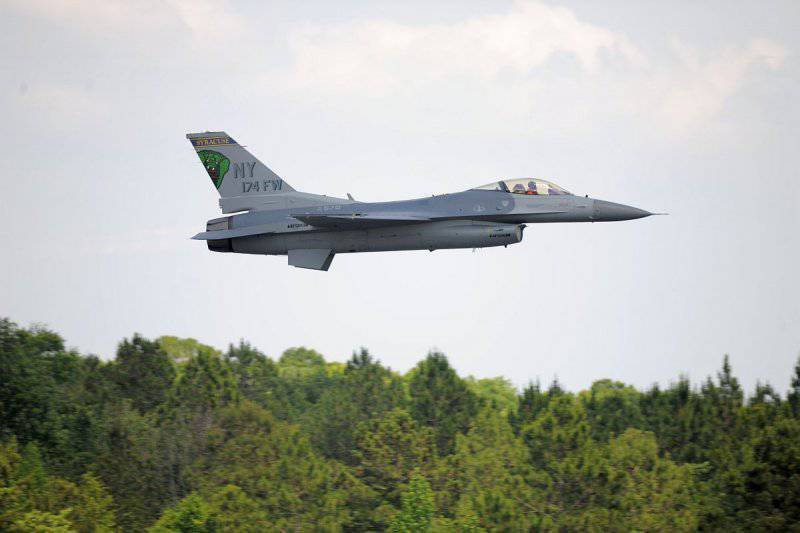 In the United States, work has begun on the conversion of F-16 Fighting Falcon fighters to fourth-generation QF-16 unmanned targets. The QF-16 F-16 Target Creation Program is related to the need to move from 3 generation air targets used by the United States Air Force during the Vietnam War to 4 generation air targets that can mimic modern aerial targets.
The first fighter officially converted into a full-scale QF-16 air target was the F-16C (serial number 85-1455).
Target QF-16 is a supersonic reusable full-scale air target, created on the basis of a modification of the F-16 "Fighting Falcon" fighter.
To date, the United States Air Force has used QF-4 air targets, based on the X-NUMX's X-NUMX F-4 fighter. These targets allowed the US Air Force and its allies to create a real air environment for training flight crews in a theater of operations.
In the near future, QF-16 targets will be used in testing air-to-air combat missions.
In the future, QF-16 targets are planned to be used to enhance the combat training of pilots of 5 generation fighters F-22 and F-35 to actions in future theaters of military operations.
In total it is planned to convert the F-210 fighter jets into 16 targets. The re-equipment will be carried out at the production facilities of the 309 aerospace maintenance and repair group AMRG (Aerospace Maintenance and Regeneration Group), which will be able to deliver air targets to 22 annually.
All F-16 fighters, intended for conversion to aerial targets, had previously been withdrawn from the Air Force combat force and were stored from 3-x to 12-years. Initially, each fighter will be brought to flight condition for about 180 days, and then delivered to Cecil Field (Cecil Field) in Jacksonville, Fla., Where Boeing will install QF-16 airborne target equipment on it.
The contract for the transformation of the F-16 into a QF-16 target was awarded to Boeing in 2010, after which in November 2012 the first QF-16 target was delivered to the Tyndall Air Force Base in Florida and transferred to the 53rd group at the rate
aviation
weapons WEG (Weapons Evaluation Group) for testing.
The implementation of the entire F-16 conversion program into aerial targets is calculated up to the 2021 year.