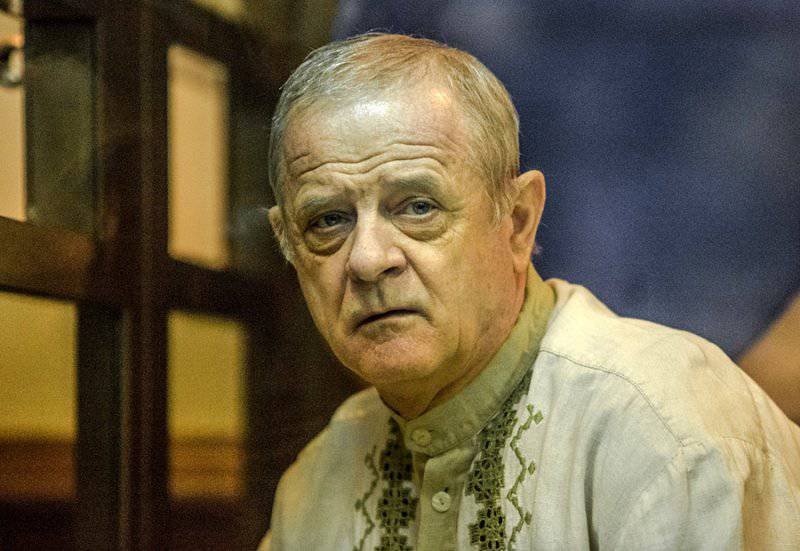 The Supreme Court of the Russian Federation 18 July commuted the sentence to a retired GRU colonel Vladimir Kvachkov, convicted earlier on 13 years for trying to organize an armed uprising.
The highest court has reduced the sentence to eight years, reports "RIA"
News
". The court excluded from the Kvachkov case the article on terrorism and left only charges of preparing an armed insurrection.
On February 8, the court found Kvachkov guilty and sentenced him to 13 years in a high-security penal colony. Previously, the prosecution demanded for him 14 years of the colony, as well as the deprivation of military rank and two years of restriction of freedom. In turn, the defense called the accusation frivolous.
Recall 22 December 2010, the court approved the acquittal of Kvachkov in the case of the attempted assassination of Anatoly Chubais, but the very next day he was again detained. This time - on charges of preparing an armed rebellion. Two days after the arrest, the details of the charges against him became known.
As the ex-colonel himself said on the day of his arrest, the investigation claims that he was preparing a group of supporters of the Minin and Pozharsky Popular Militia armed with a crossbow and armed with crossbows in Tolyatti to seize power. According to him, the charges are based on the testimony of the leader of the Togliatti branch of the "People's Militia" Peter Galkin.
Galkin, in turn, said that at the initiative of Vladimir Kvachkov in Togliatti, Samara, Vladimir and other cities from the youth and officers reduced during the military reform, detachments were formed which, by order of Kvachkov, were to capture local military units and, armed with, take the course on Moscow, "attaching to itself more and more new detachments of the rebels." With this get
weapon
It was supposed to be bloodless, prompting the military to join their ranks.
At the end of June 2011, it became known that Kvachkov was sent to undergo a psychological and psychiatric examination. Its results, as well as other materials of the investigation, will remain unknown, as in fact the "Secret" stamp lies. Anatoly Chubais, as he himself stated in his blog, is convinced of the inadequacy of the convict.