The second flight of the American launch vehicle "Antares" with Samara "lunar" engines is scheduled for September 2013. This was announced by the Governor of the Samara Region Nikolay Merkushkin following a meeting with the leadership of the American corporations Orbital Sciences and Aerojet, the United Engine Corporation and OAO Kuznetsov.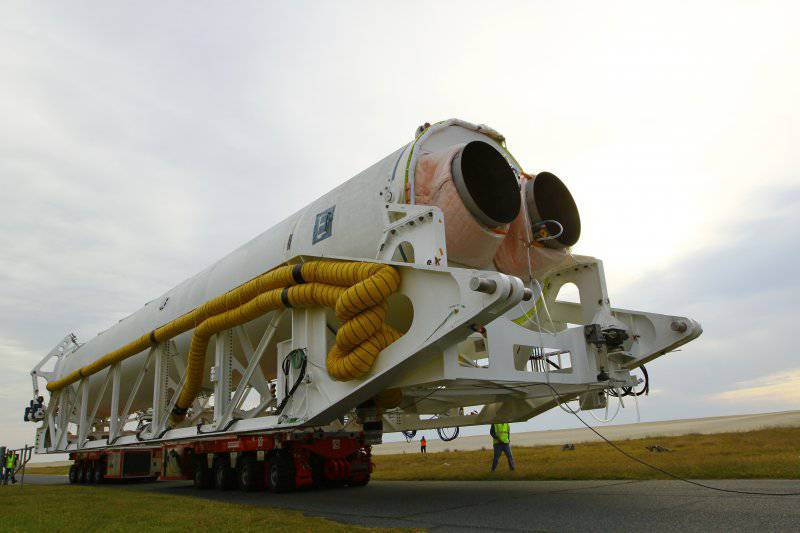 Rocket middle class Antares. Source: NASA. High resolution photo
The meeting discussed issues of long-term cooperation in the framework of promising projects of the Samara aerospace cluster, including the project to restore mass production of the NK-33 engine. It was developed for the "1" launch vehicle, which was supposed to deliver Soviet astronauts to the moon, however, in the 1974, the project was discontinued. Two modified NK-33 / AJ26 engines are used in the first stage developed in the United States under the contract with NASA Antares launch vehicle, the first launch of which took place on 22 April 2013. NK-33 engines are modified for use on the carrier by Aerojet Corporation. Technical support for engine adaptation is provided by specialists from the Kuznetsov enterprise in Samara. It has a preliminary contract for the delivery in the US of 50 NK-33 engines.
"In recent years, positive changes have taken place at the enterprise. In the coming 3-4 of the year, about 7 billion rubles will be allocated to modernize the production of OAO Kuznetsov. The plant's products are in demand from Gazprom, Russian Railways, and the enterprises of the rocket and space industry. For further development, we need cooperation with US enterprises in the industry. Now there are all conditions for the resumption of mass production of NK-33 engines, "the governor emphasized.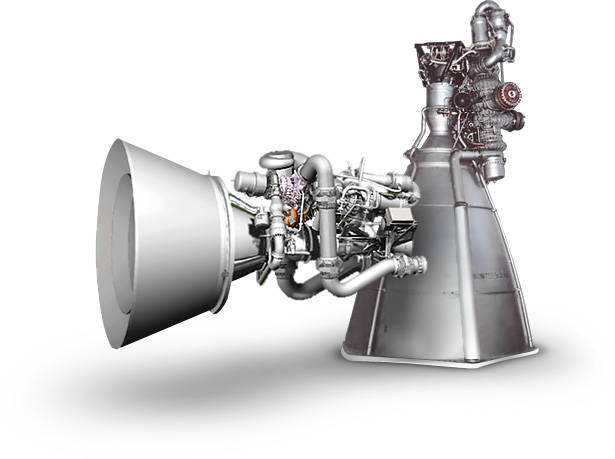 NK-33 / NK-43. Development - OJSC SNTK named after N. D. Kuznetsov. Serial production - Motorostroitel OJSC. Source: United Engine Corporation
Michael Anthony Hamel, Senior Vice President for Strategy and Development of Orbital Science Corporation, praised the products of the Samara enterprise. "It is noteworthy that the engine was created during the rivalry between the USSR and the USA, and now we are equal partners in commercial flights to the International Space Station. OAO Kuznetsov has a high potential and, I believe, in the near future, we will resume mass production of NK-33, "said Hamel.
According to the head of the region, the regional authorities will assist in attracting young professionals to the enterprise. A number of programs will be developed for this. "For the Samara region, the implementation of a joint Russian-American program for the serial production of NK-33 engines is extremely important. I am sure that she will be successful, "concluded Nikolai Merkushkin.