In the Aleksandrovsky training center in Zhytomyr, four-day competitions among eight reconnaissance groups were completed.
Representatives of the 54th separate guards reconnaissance battalion and the 30th separate mechanized brigade (Novograd-Volynsky), the 72nd separate mechanized brigade (Bila Tserkva) and the 1st separate took part in the competition
tank
brigades (urban settlement Goncharovskoye, in Chernihiv region).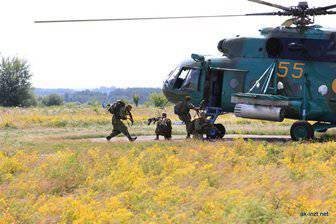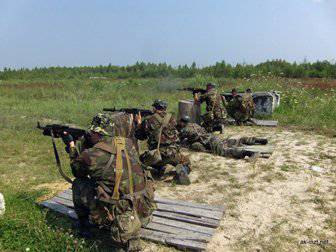 At the stages of the competition, many tests were planned, namely: the implementation of the 35-kilometer march, overcoming the water barrier, overcoming the mine-blast site, equipping the resting place, carrying out an ambush, meeting the standards (from tactical and special training, protecting against
weapons
mass destruction, military medical and engineering training, etc.). The final stage of the competition was the march - 10 kilometers in equipment, with weapons and means of protection (the official name of the task is "leaving the reconnaissance group after completing the tasks").
At each stage of the competition were scored or withdrawn, in case of non-compliance or violations, balls. Based on their total sum, the results of the work of the intelligence officers were determined.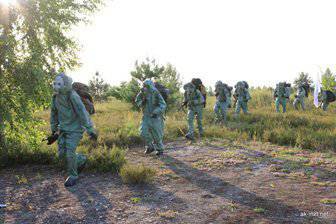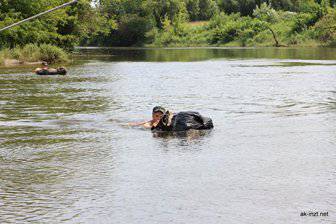 ]
Thus, the first place was taken by the reconnaissance group of the 1-th separate tank brigade, the second place was taken by the reconnaissance group of the 72-th separate mechanized brigade, the third place was shared by two reconnaissance groups that scored an equal number of points - the 54-th separate Guards reconnaissance battalion and the 30 group th separate mechanized brigade.
But this is not the end of the field activities of the scouts. Ahead of all participants of the competition, the camp gathers and the preparation of the winners for the reconnaissance groups of the Land Forces of Ukraine.