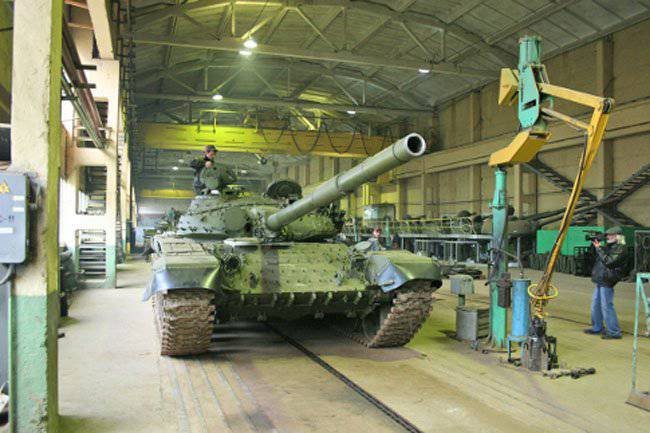 If you look at Lviv through the prism of time before the 90s of the last century, then all the large local enterprises of that time had a defense component to one degree or another, producing high-quality products for the military-industrial complex and for the civilian sector.
The collapse of the USSR, the subsequent crisis, and extremely complex transformations did not bypass the "capital" of Western Ukraine in this sense. Nevertheless, today it is gratifying that Lviv enterprises of the "pure" military-industrial complex retained their capacities and personnel potential.
First of all, this is an armored repair plant, an aircraft repair plant, LHP LHP, where the salary is high enough for the city as a whole, and most importantly, it is paid legally and, accordingly, brings considerable revenue to the city budget.
This correspondent told Igor Galuschak.
Lviv enterprises of "pure" military-industrial complex retained their capacities and personnel potential
If we talk about new directions that the local authorities are now developing in the city, i.e. IT and tourism, and this should potentially bring a good income to the local treasury.
The main thing is that new enterprises should be as law-abiding, and their salaries should also be paid legally. Unfortunately, as for the latter, it seems to be a successful business, and the official salary there is a cheap one.
And everyone understands that intelligent employees here receive adequate and decent remuneration for their work, but "in envelopes". And why is this happening - this is already a topic for another conversation.
Alas, these are today's realities, characteristic of all Ukrainian cities. Therefore, the city is now especially important to have in a constant field of vision and maximally promote the well-being of those enterprises that are budget-forming. But we need to develop Lvov, we need to repair roads, modernize utilities.
"This all requires funds, so many thanks to the armored plant, its leadership for the fact that you are actively working. There are many orders, and, God forbid, that the new head of Ukrspetsexport Dmitry Peregudov should pay more attention to the enterprises in his industry that are located in Lviv. And in order to have even more orders, wages are even higher, which means that tax revenues to the city treasury will also increase, "said the Mayor Andrei Sadovy during a visit to the company together with Lviv journalists.
According to Alexander Ostapets, Director of the Lviv Armored Repair Plant State Enterprise, the company he heads is the most successful in his industry: "Our average salary is almost 4 thousand hryvnias (16 thousand rubles - corr.), And 936 people work at the factory. Every year we overhaul 150-160 domestic
tanks
different modifications. We work with many countries of Asia and Africa through Ukrspetsexport, the only organization authorized in our country to trade in weapons and special equipment. Unfortunately, we practically do not receive domestic defense orders. But fortunately for us, now the main direction is export, from it 99% of revenues. Now, for example, we are repairing tanks, at one time, delivered by the USSR to Ethiopia. Received 250 cars, and this is for 2 years of work. We are also upgrading this armored vehicle. Basically, we are talking about increasing the firepower of the tank, improving driving performance, strengthening engine power. "
Help
The State Enterprise (GP) Lviv Armored Repair Plant was established by decision of the Defense Committee and Order No. 26 for the Main Armored Office of 9 in May 1944.
50-s. Mastering the overhaul of T-54, T-55, manufacture of bench and non-standard equipment.
80-s. Mastering the repair of T-72 tanks and special equipment based on them.
90-s. Utilization and conversion of medium tanks T-55, T-54, T-62.
1995-2006 years. Start of production for export. Manufacturing spare parts for BT-technology. The development and overhaul of the upgraded T-72B tank and the release of a new Ukrainian tractor BTS-5B based on T-72, the manufacture of complex units for tractor units.
In 2012, the sales volume at the plant amounted to 245 million. 860 thousand UAH.