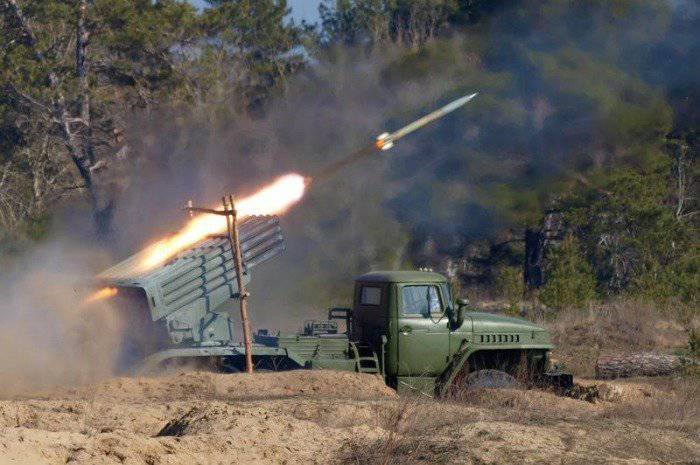 240000 shells to the BM-21 "Grad" salvo rocket system intends to fire the Ministry of Defense of Ukraine by the end of the year as part of the disposal of surplus and those that have exhausted the shelf life of ammunition.
Shooting take place throughout the year at various ranges. As part of the recycling, the personnel of the divisions will receive and consolidate practical skills in preparing for combat, shooting at various distances, and operating equipment and weapons in the field. In the autumn, within the framework of the nationwide command and staff exercises, it is expected that the division will be fired in full staff (18 PU, 720 shells in 20 seconds).
BM-21 "Grad" - the main system of volley fire of the Land Forces of Ukraine. Included in the state of individual mechanized brigades in the number of 18 machines (3 batteries for 6 machines), which make up the division, and in 36 a separate naval defense brigade. The minimum range of fire - 3000 m, maximum - 20000 m, the number of guides - 40 pieces, caliber - 122 mm. The system is based on the chassis of the Ural-4320 off-road truck (older versions based on the Ural-375D).