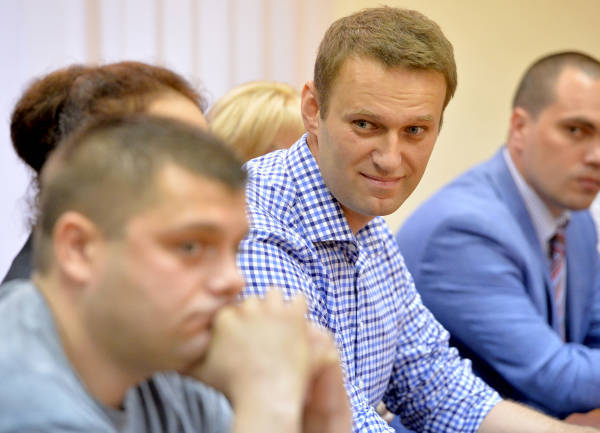 The court sentenced the ex-adviser to the Kirov governor Alexei Navalny to imprisonment for a term of five years with the serving of punishment in a general regime colony, the general director of the Vyatka Forest Company Peter Ofitserov was sentenced to four years in a colony. The measure of restraint was decided by the court to change from a subscription on taking leave to arrest, and ordered to arrest the accused immediately in the courtroom.
The court qualified the actions of Navalny as organizing the theft of another's property on a particularly large scale, of Ofitserov's actions as complicity in the organization of embezzlement.
The court found in the actions of Navalny and Ofitserov all the signs of the acts incriminated to him - the organization of embezzlement of someone else's property and complicity in this, and called the defense's arguments unconvincing. As the court found, Navalny purposefully performed actions with organizing mediation between Kirovles and customers through WFC, although there was no need for an intermediary, and the sale of forest products through WFC was not profitable for Kirovles. The damage to the enterprise amounted to 16 million rubles. The court also decided to punish the accused with a fine and seize their property.
In making the decision, the court took into account the positive characteristics of the defendants, the presence of dependent young children, and the fact that the Officers suffered from a chronic disease, and therefore did not impose an additional penalty of restriction of liberty and reduced the term required by prosecutors for a year. However, the judge said, the crime that Navalny and the Officers committed was serious, and the article by which they were tried does not provide for a conditional sentence. The court did not find grounds to impose a punishment below the limits established by the article.
Lawyers Navalny and Ofitserova have already announced their intention to appeal the verdict.