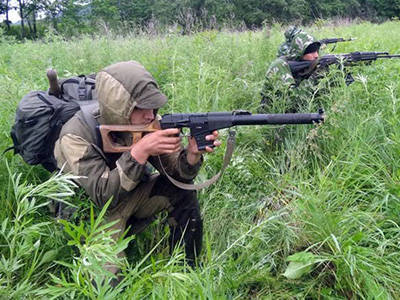 In the Krasnodar Territory, on the basis of a special center for the survival and professional rehabilitation of flight personnel from military pilots from the crew
aviation
Southern Military District (Southeast Military District) survival training began.
For 140 hours, a special course around 20 pilots will teach actions after a wreck on land, mountainous terrain and water surface.
At the first stage of preparation, the theoretical one, the officers will study the types of edible and inedible berries, mushrooms and plants, the methods of building fire and getting water in various locations.
During practical exercises, after the conditional ejection or landing, the pilots will send a signal about their location using emergency radio stations, improvised means will build and equip a temporary dwelling, extract water, food and fire in an unfamiliar territory in a deserted area. Then they will work out the splashdown procedure and the use of rescue craft and navigation and alarm systems.
Also with the pilots will conduct classes in mountain training and disguise. On them they will gain skills for overcoming and descending from rocky areas and elevations, passing water obstacles on mountain rivers. Learn how to knit various special mountaineering knots and perform more than 15 types of exercises in mountainous and wooded areas in the wild.
During the training sessions in fire preparation, they will perform combat shooting at the appearing targets from a distance to 650 m from an AK-74 submachine gun and a Makarov pistol - PM.
Also at the survival classes pilots will take a special course on self-defense and methods of first aid.