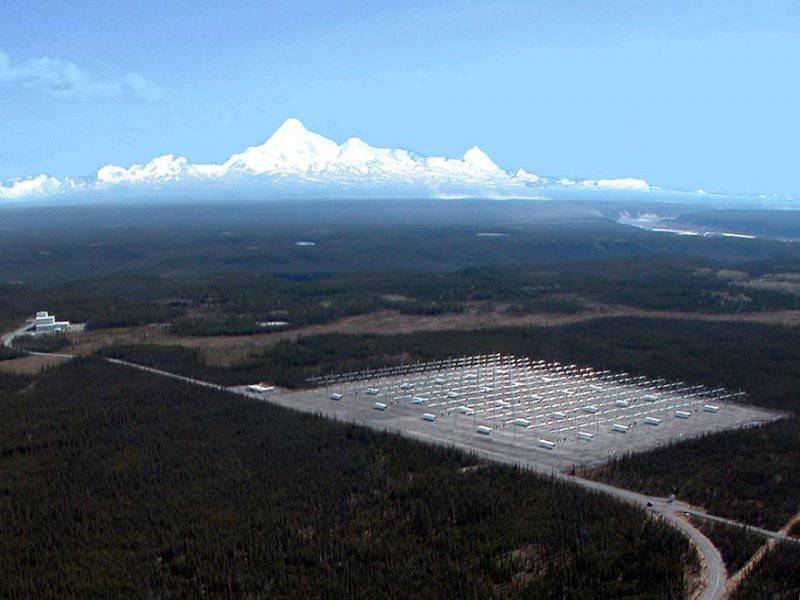 The High Frequency Active Auroral Research Program (HAARP) - the subject of curiosity of many conspiracy theorists - has closed. HAARP Program Manager, Dr. James Keeney at the Kirkland Air Force Base in New Mexico, told the ARRL that the Alaska ionosphere research and development center has been closed since the beginning of May.
"The facility is currently closed," he said. "It's about money. We don't have them. " Kini said that there was no one at the facility, the roads to the facility were closed, the buildings were disconnected from power and sealed. The HAARP website at the University of Alaska is no longer available — Keene says the program cannot afford to pay for the service. "Everything is set to safe mode," he says, adding that everything will remain in that position for at least the next 4-6 weeks.
HAARP announced to the world that it would be closed two years ago, if it was not accepted within the budget for the 2015 fiscal year, but, as Keene says, "no one paid attention to it."
The only bright spot on the horizon for HAARP is currently the hope that the facility is expected by the Advanced Research and Development Office of the US Department of Defense (DARPA), which should complete some of its research there in the fall or winter. DARPA in the budget for the 2014 fiscal year allocated about $ 8,8 million to conduct research on "such physical aspects of natural phenomena as magnetospheric substures, fire, lightning and geophysical phenomena."
Funded jointly by the US Air Force Research Laboratory and the US Navy Research Laboratory, HAARP is the subject of ionosphere research.
In the current state of affairs, HAARP belongs to the air force, but if none of the agencies express a desire to take over HAARP, the unique object, says Keene, will be dismantled. He says that it would be cheaper to demolish the structure than to dismantle the 180 antenna elements.