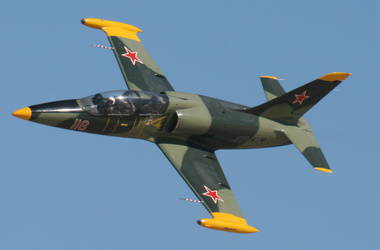 In the east of Kazakhstan, the Albatross training aircraft L-39 crashed. The incident occurred on Wednesday evening in the city of Aktobe - the administrative center of the Aktobe region. According to the Republic's Main Military Prosecutor's Office, the plane crashed while landing. Two people died - cadet and instructor.
"On-board methodologist-inspector of the flight safety service of the Military Institute lieutenant colonel
aviation
Vissarionov Evgeny Nikolaevich and 2nd year cadet of the Military Institute Massalimov Arman Evgeniuli died on the spot, "RIA"
News
"in the military prosecutor's office. The possible reasons for the disaster in the department did not comment.
The Voice of Russia, in turn, clarifies that the L-39 crashed into the hangar on landing. According to the radio station, the crashed plane belonged to the Military Institute of Air Defense. Begeldinov. A criminal case has been initiated on the fact of the crash under the article "violation of flight rules or preparation for them".
L-39 "Albatross" - training aircraft of Czechoslovak production. He made his first flight in November 1969, and three years later became the main training aircraft of the Warsaw Pact member countries. In serial production L-39 was up to the 1999 year.
In April, a MiG-2013 interceptor fighter crashed in the Karaganda region of Kazakhstan during a training flight in April. The crew managed to eject, there were no casualties. Earlier, in December 31 in the south of Kazakhstan, the military An-2012 crashed. On board were seven crew members and 72 military personnel, including the acting head of the border service of the National Security Committee Turganbek Stambekov. They all died.