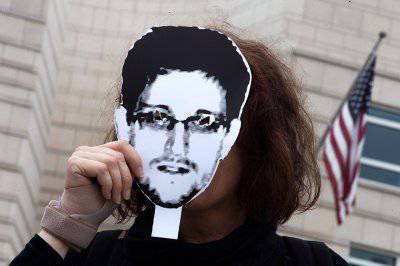 Regular threats against Russia have been put forward by representatives of the US authorities. In particular, the senator by the name of Graham called for a boycott of the Sochi Olympics due to the fact that Russia does not give Edward Snowden to Washington. This threat from the series "will not buy lottery tickets - turn off the gas."
Who is this way going to punish Lindsay Graham? If the punishment is directed against Moscow, then it is not clear from what Moscow should be killed. Well, the American athletes will not come, and God be with them. For the first time, I suppose. Others will come. You can, for example, invite representatives of South Ossetia and Abkhazia to the Olympics. How do you, Mr. Graham, such a turn of events.
Punished by such a demarche, ultimately, it will not be Russia at all, but the American team itself. After all, prohibiting athletes from participating in competitions for political reasons is some kind of Cold War breath, if not the Middle Ages, an abnormality. But is it worth discussing the normality of the American authorities, who are trying to catch with all their might the person who told the whole world the truth about the working methods of the American special services? This pursuit is more like a poorly concealed mania, which the same Graham manifests fully. In impotent rage, he proposes not to let his own athletes on an international holiday. In this regard, Graham can throw other ideas: soon outlines
children's holiday in Pavlovs Posad
, the festival of freestyle in the Voronezh region, sailing regatta on the Black Sea - let it start small - prohibit participation of its citizens in these events.
Historical
the ups and downs of boycotts began to manifest themselves in 1980, when the United States called for a boycott of the Olympics in Moscow. Then, the reason was the entry of Soviet troops into Afghanistan. If you are guided by the same principles, then how many sporting events in the USA should have been boycotted by Russia over the past 20 years, because wherever the American troops have poked their nose only during this time.
Recent ones
news
The US boycott came to Beijing in 2008. Then a group of senators also offered not to fly to China to their team, since human rights are violated in China. Athletes flew. Now Edward Snowden has made it clear that human rights are far more violated in the States themselves. So let Lindsay Graham look in the mirror, take a couple of deep breaths and put up with the position of the obscure.