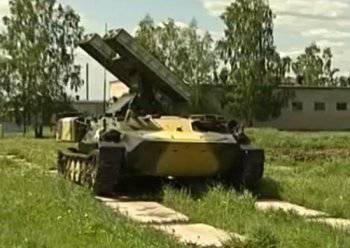 On the mountain range of Tsabal in Abkhazia, air defense units of the Russian military base conducted a training session to repel enemy air strikes.
In total, about 100 servicemen took part in the exercises, and several dozen weapons, military and special equipment units were also involved.
In a mountainous and wooded area, anti-aircraft missile units have worked out the questions of capturing, tracking, and conditional destruction of single and group air targets of a conditional enemy.
Particular attention was paid to the practical development of the newest mobile small-sized three-coordinate radar station "Harmony", which entered the compound at the end of last year.
The new radar provides the detection and tracking of various air objects, determining their nationality, and automatically issuing route information to automated control systems.
The small size and weight of the station ensures its prompt delivery to destinations, including in hard-to-reach and mountainous areas.
In the course of the training, questions of starting positions on the move, their camouflage, organization of the communication and control system, and bringing the equipment from the traveling to the combat position were worked out. Also, the personnel completed a number of introductory reconnaissance, detection, tracking and destruction of the targets of the conditional enemy.
In the near future, tactical exercises with live firing at the range in the Krasnodar Territory will take place with the air defense units of the military base.