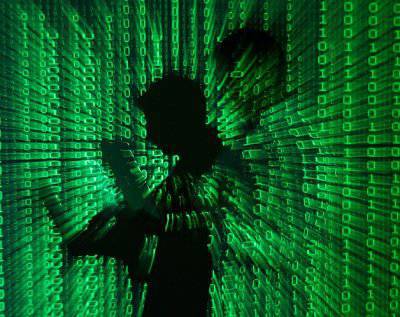 "I was asked at the Ministry of Economic Development: why it is necessary to support the IT-industry, and not auto-assemblers, for example? We explained that information technologies are capable of increasing labor productivity in all sectors of the economy, including the automotive industry, "Nikolai Komlev, executive director of the AP KIT association, told VIEW VIEW, commenting on the authorities' desire to make a breakthrough in the IT market.
Russia should double the production and export of Russian IT services by 2018, Russian Prime Minister Dmitry Medvedev said at a government meeting on Monday.
"IT growth should be at least three times higher than the average growth rate of GDP. We can count on this. In 2018, the number of high-performance jobs in the IT industry will double; it should reach more than 600 thousand people. The production and export of domestic products and services will double, "Medvedev said.
The head of government is convinced of the need to improve the level of education in the IT industry, including distance learning. He supports the involvement of institutes of the Russian Academy of Sciences in the development of the IT sphere. Medvedev also spoke of the need to expand the research program in this area and improve measures to support the IT industry.
Failures in this area Medvedev attributed to the lack of funding. "Such opportunities appeared, perhaps, 3 – 5 years ago," the head of the cabinet reminded.
Medvedev supported the idea of ​​creating a list of the most important information technologies. "This is not an attempt to anticipate everything in advance, it is our positioning and the desire to properly distribute priorities," the head of government explained.
A similar step, the prime minister recalled, was taken as part of the work of the modernization commission, when work with supercomputers was singled out as a separate area. "It has generally had its effect. And here I believe that this is correct, "said the head of government.
He also called for the creation of incentive mechanisms for the IT industry. "If we do not put some accents, if we proceed from the assumption that the market will put everything in its place, then we will not have any breakthroughs. And this is the area in which we have our own opportunities, "Medvedev is sure.
Are there any grounds for optimism regarding the domestic IT-industry, Nikolai Komlev, executive director of the Association of Computer and Information Technology Enterprises, told the newspaper VIEW OF OPINION.
VIEW: Is there any reason for optimism? Your forecast - will the production and export of IT-services increase or not? If they grow, how?
Nikolai Komlev: Restrained optimism - yes, it is. Especially under the condition of a more or less stable economy and the non-deterioration of conditions for the development of the IT industry in Russia. If the state is not declarative, but in fact takes measures to support IT, then the growth rate may be higher than those laid down in the road map. Over the past few years 10 – 15 (excluding the crisis year 2008), the Russian IT market without special support measures has grown at a pace ahead of the average economic growth in general.
We can say that the set targets are a desire to return to the two-digit growth rates that we had before the 2008 crisis of the year. At the same time, the authors of the document want to change the structure of the IT industry, focusing on start-ups, developers and exporters of software.
VIEW: What are the prerequisites for this?
NK: There are objective prerequisites - the world is moving in the direction of the information society. Russia may lag behind, but this trend is unlikely to pass it. Consequently, both in the world and in our country, demand for information technologies will only grow.
Subjective prerequisites are visible, for example, in the fact that we have lower insurance premium rates for IT companies and software developers. Maybe not for everyone, if only until the 2017 year, but they exist. Therefore, it can be assumed that the state is interested in software developers remaining in Russia. Although in many other segments of the IT-market can not be said.
I was asked the question in the Ministry of Economic Development: why it is necessary to support the IT-industry, and not auto-assemblers, for example? We explained that information technologies are capable of increasing labor productivity and management efficiency in all areas of the economy, including the automotive industry. In essence, IT is the growth multiplier for all other industrial sectors.
VIEW: And in what industries there is no support?
N. K .: There is no support for the hardware and IT services. On the iron market, conditions have been created that inhibit the creation of production in Russia, regardless of whether it produces a Russian or a foreign company.
Some components that are necessary for the production of a product in Russia are subject to customs duty. Whereas there is no duty on a ready-made device assembled from these components and imported into Russia. It turns out that creating electronic devices from microcircuits and other "cogs" is not profitable here, since it turns out to be more expensive than a similar imported duty-free product. It demotivates to create production in Russia.
You can deal with this problem pointwise, as is being done, by temporarily canceling duties on individual components, for example, on microcircuits. But you can solve this problem dramatically. When we joined the WTO, we were consulted and promised to join the ITA agreement on duty-free trade in IT components and IT devices. But unexpectedly, three months before joining the WTO, we were told from the WITSA World IT Association that the then Minister of Economic Development Elvira Nabiullina refused to join ITA. Someone lobbied for this refusal, undermining our hopes for something really effective from joining the WTO.
VIEW: Who did it break out?
N. K.: I have no reliable information. I can assume that these are very large manufacturers of microcircuits, which have large government orders and who do not want to increase competition.
VIEW: What is not supported by the state?
N. K .: For example, there are such companies as Yandex, CFT, Mail.ru and others. These are our IT-technology leaders who create sophisticated software and provide us with services based on it. However, they can not take advantage of benefits, as do other software companies. The fact is that the benefits apply to those who create and sell software. And, for example, the same "Yandex" does not sell software. The government does not support such companies, and in fact not many countries have their own national search engines that are competitive with world ones.
The Ministry of Communications and Mass Media insists on the priority of one or two segments of the IT market. Perhaps they are right, a breakthrough should be in some separate areas. But it seems to me that if they are considered the regulator of the entire industry, then at least it is necessary to help eliminate barriers in all segments of the IT market. In particular, import issues and system integration issues were out of the attention of the Ministry of Communications and the Road Map.
System integration is what makes informatization in the country, so how can you not try to solve the problems of integrators, planning informatization of the state and society? The support measures taken by the government on 90% are correct, but they do not cover the entire IT industry.
By the way, our neighbors - in Kazakhstan, Belarus and Ukraine - are much faster developing measures to support the IT sector, which we found out during a survey of IT companies operating in several countries of the post-Soviet space at once. In the first place on state support Kazakhstan, and Russia - on the last.
VIEW: What is the envy of Russian IT-companies?
NK: I do not say that there is an ideal model and we need to copy it. But many Russian manufacturers are jealous of the situation in Kazakhstan with public procurement. There, the terms of the contracts are created in such a way that the local producers or foreign companies with production in Kazakhstan are more likely to receive state orders. This motivates suppliers to develop localization of their products and use local labor.
VIEW: In Russia, with government orders, priority is given to global companies, and not Russian ones?
NK: We do not give priority to anyone, we have a priority in price. There is no discrimination in Russia, but there is no support either. Often, the buyer chooses the import contractor, although there is a Russian similar product, because he has international partners for a number of other reasons. Therefore, Russian companies dream of such support as in Kazakhstan.
We proposed to introduce softer import substitution measures. In particular, we asked in relation to natural monopolies and state-owned companies to provide for the aspect of public disclosure of information on the proportion of domestic software used. It could be such a moral pressure. But even this "soft" measure was never implemented. I have not seen the option of a "roadmap" imposed on the government. Perhaps this is our offer there is still included.
VIEW: How are you doing with the staff? Missing a lot?
N. K .: There is a large deficit. We have already achieved an increase in the number of budget places in IT specialties at 4,5 thousand. But we are faced with another problem - the shortage of the students themselves. Now we have set the task - to motivate schoolchildren to enter an IT specialty. The Ministry of Communications has heard us, together we are trying to promote education in IT specialties.
VIEW: In which segments of the IT-market can Russia be competitive at the global level?
N. K .: For example, in the direction of "big data". At the stage of development and design (we have strong mathematics), at the production stage and at the stage of support and maintenance of "big data" we have a good start.
We are strong in cyber security at all stages from development to production and market. But in the direction of "Internet things" the situation is more complicated. We have a good scientific base, but we are still lagging behind in production and marketing.
There are many key breakthrough technologies. But it is not necessary to cover the whole technological process in all directions, somewhere you can only deal with design, and give service and maintenance to India or Vietnam, for example. In a number of areas it is enough to have a key development.
LOOK: And we can export all this, or do we have problems with exports?
N. K.: Yes, there are problems. And they are somewhat different in terms of exporting software, hardware, or services.
We have good brains and good software development, but other countries, for example, India or China, can sell similar products or services cheaper. They have other costs, other taxes. And when Anton Siluanov says about the abolition of all benefits to software developers, he may not understand that firms will not pay more taxes. They quietly, without protest, migrate to other countries. And then Russia will not have its own developers, and all purchased software will be imported. And all the money for it will flow out of the country.
For many years we have been fighting for the removal of meaningless customs barriers for both export and import. Many of our companies have carried out the production and sale of programs and technologies outside the Russian Federation. Because in practice, it is almost impossible to completely take anything out of Russia completely legally, it creates so much trouble, customs, etc., that it is easier to move the sales center outside the Russian Federation.
Now there is the Internet and it is not necessary to physically pass the border, so software developers have become easier, but this does not mean that the situation at customs has improved. Therefore, the benefits for the IT market are a symbol that we are important to the state, that it does not push us out of here.
VIEW: Who is the strongest competitor for Russia in the field of IT?
N. K .: Competitors have their own in each market segment. For example, Kaspersky Anti-Virus has some competitors, I don't want to call them, in the sphere of supercomputers there are others, these are companies from the USA, Japan, and recently from China.
In the field of mass low-cost services of program coders, we will never compare with India and China, because there are huge IT-companies there. They may not have such a deep engineering thought and are not as creative as we are, but are capable of coding very much and very quickly at an average level.
In terms of the production of "iron" and high-tech products - this is the United States, Israel and European countries. In terms of software class ERP, CAD competitor is Germany.
In some areas, it is difficult for us to compete with world giants who have many years of groundwork and a huge state all over the world. For example, we have our own business management programs for 1С and Galaktika companies. These are worthy developments, but in advancing to the world market, we will face serious competition. We have a good start on Internet technologies, but when entering the world market we will encounter such global giants as Google.
For some positions, we have lost our competitive advantages. For example, in the operating system sector. Once we had our own analogs of the DOS operating system. In 90, we had our own text editors, our electronic office systems, but then we lost those advantages.
Here is the mistake of the state, which immediately began to be guided by world samples, not trying to figure out what we have our own.
VIEW: Is there sufficient funding for the IT industry?
N. K .: Ideally, IT-business should be arranged so as not to depend heavily on government funding. Sustainable development requires an essential component of sales to the market of private companies or individuals, a share of the export component.
Now for many companies, the share of government orders significantly exceeds 50%.
And in this case, government procurement as an industry support remains an important measure. Now the state needs not so much direct money to specific developers as support for production in Russia. For this we need tax support measures and benefits in priority areas.
It is also important to develop IT services outsourcing. This is a worldwide practice, when a company focuses on the implementation of its core business, for example, oilmen extract oil, and it buys IT services from IT companies. But in the past few years we have seen a bad trend - insourcing. This is when large state corporations grow with them development departments, to which they direct huge, incomparable with market money. As a result, they get not very effective products. This trend is not conducive to the development of IT business.