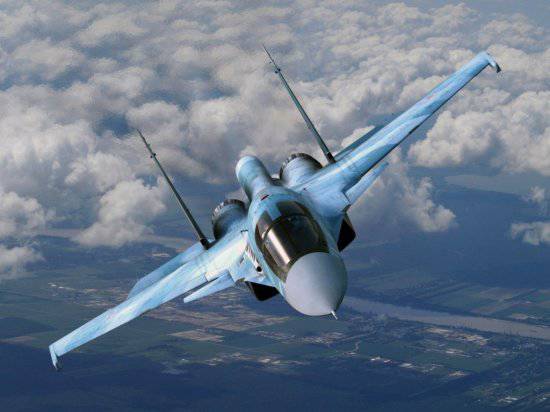 In the Air Force of the Russian Federation in 2011 – 2015, up to three regiments will be formed, equipped with Su-35 generation "4 ++".
Su-35 is a deeply modernized super-maneuverable multifunctional fighter. It represents the further development of the famous Su-27. It uses 5 generation technology, providing superiority over machines of a similar class. Distinctive features of the Su-35 are a new avionics complex based on a digital information control system that integrates all the equipment on board. The aircraft also installs a new radar station with a phased antenna array with a large detection range, an increased number of simultaneously followed and fired targets (tracking 30 and 8 attack aerial targets, as well as tracking 4 ground targets). The machine has new engines with increased thrust and swivel thrust vectoring.
The fighter has a wide range of weapons of long, medium and short range. He is able to carry controlled
aviation
weapons of destruction (TSA) anti-radar, anti-ship, general purpose, adjustable bombs (KAB), as well as unguided TSA. The radar visibility of the aircraft compared to the 4th generation machines has been reduced several times due to the electrically conductive coating of the cockpit lantern, the application of radar absorbing coatings and a small number of protruding sensors. The Su-35 resource is 6 thousand flight hours, the service life is 30 years, the assigned resource of engines with a controlled nozzle is 4 thousand hours.
It should be noted that the period from 2011 to 2015, when it is planned to form the regiments of Su-35 fighters, is considered to be transitional in the Russian Air Force - until the generation of the 5 machine, which is currently being tested.