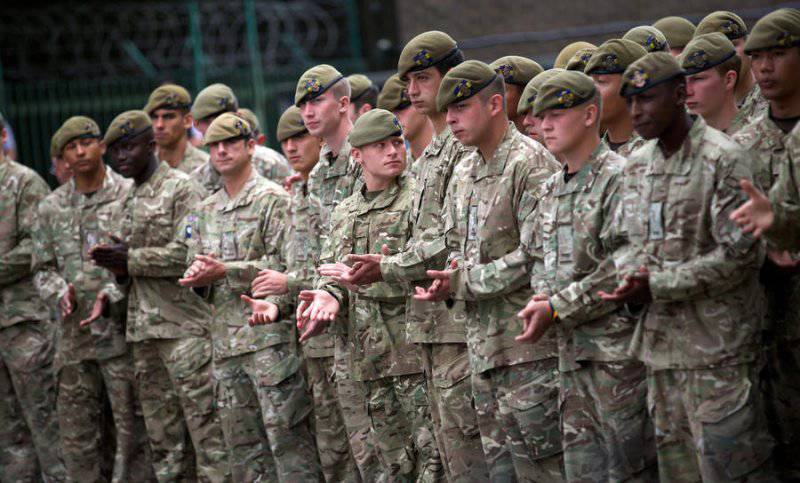 During the 2012 year, the number of British soldiers who committed suicide significantly exceeds the number of those killed in the fighting during the same period, reports the BBC. Over the past year, according to statistics, 21 soldiers of the active army, as well as 29 veterans, made shortfalls with life. In Afghanistan, during the fighting against the Taliban, the British military 40 died during the same time.
Also for the 2012 year, the death of seven soldiers of the active army as a result of suicide was documented, with respect to another 14 man the results of the investigation have not yet been announced.
The Department of Defense of the United Kingdom argues that the level of suicide, as well as post-traumatic stress disorder among personnel is lower than among the civilian population.
The British government does not keep statistics of suicides among the former military. However, from independent sources, the BBC has learned that 2012 veterans committed suicide in 29 a year.
One of the soldiers in the army who decided to settle accounts with life was Junior Sergeant Dan Collins, a participant in Operation Panther Claw in the Afghan province of Helmend in the summer of 2009. Collins was wounded twice and lost his leg as a result of an anti-personnel mine explosion. His friend was torn to pieces by an explosion right in front of his eyes.
On the last day of his life, Collins left home, put on his military uniform, and traveled by car to the mountains in Pembrokeshire, West Wales. He recorded a farewell video on his mobile phone, then hanged himself.
According to psychiatry doctor Claudia Herbert, PTSD is a natural reaction of the body to severe shocks. It may take years before the disease manifests itself, but, according to Herbert, the disease is curable, if you begin therapy as soon as possible.
The Defense Ministry claims that only less than 3% of servicemen suffer from this disorder, which is lower than in the whole country. However, Dr. Herbert stresses, post-traumatic stress disorder itself should not lead to suicide.
The former head of the British armed forces, General Richard Dannat, is confident that the government must monitor the suicide rate among veterans.
"For me, it is absolutely obvious that you need to start doing this, because when you have some statistics, you can start fighting with it," he says.
At the same time, the Ministry of Defense states that it is not ready to talk about individual cases, however, it has already allocated more than $ 11 million to provide intensive psychological assistance for all who feel the need.