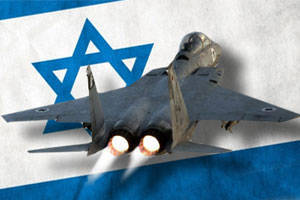 For the latest attacks on Syrian
weapons
warehouses worth Israel. At least that's what a number of Western media outlets say, including CNN. According to CNN representatives, the Israeli leadership gives orders to destroy the weapons depots in which Russian weapons may be located. More specifically, the S-300 and Yakhont systems. The last attack took place on July 5th. Then the warehouse of military equipment in the port city of Latakia was destroyed. Allegedly, the Syrian troops stored the Yakhont anti-ship systems delivered from Russia in it.
Israeli Defense Minister Mr. Yaalon spoke out about the Israeli attack on Latakia only a week later. According to him, Israel cannot be held responsible for all the explosions that occur in the Middle East. Thus, Moshe Ya'alon seems to make it clear that Israel can be completely uncomplicated in the attack on the weapons depots of the Syrian government army. But his current words can be considered more like a blatant lie, because about two months ago, the same Yaalon claimed that Israel is ready to take measures if Russian weapons (C-300) begin to flow into Syria.
Syrian leader Bashar al-Assad responded to this. He stated that the attack on Latakia by Israel was the last sortie. If something like this happens again, Syria is ready to respond adequately. What exactly this may be the answer, Assad did not specify.
Meanwhile, in Israel itself, the number of dissatisfied with Israel's involvement in the war in Syria continues to grow. A prevented series of terrorist acts in several Israeli cities at once (one bomb was found at a bus stop, the other in the mini market area near the shop "
purchase of batteries
") Says that the more actively Israel intends to intervene in solving the Syrian problem, the greater the number of problems that Israelis can expect in their own territory.
Against the background of the problems that Israel finds for itself by attacking Syrian military targets, the long-standing problem regarding the settlement of the issue with Palestine also manifests itself. The media reports that US Secretary of State Kerry may put forward a double ultimatum to Israel and Palestine: Palestine recognizes the Jewish state, and Israel conducts further negotiations on securing the 1967 borders of the year.