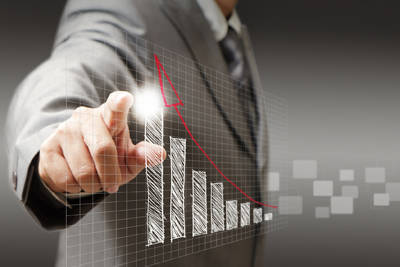 Credit operations today are used for a variety of purposes. Individuals take loans from banks to improve their housing conditions, repair, buy cars, legal entities often have to borrow to stay afloat in a period of financial difficulties. Today
credit application
can be considered within just a few hours, which increases the overall efficiency of financial institutions and enables customers to more quickly cope with their tasks.
15 July The Central Bank, recently headed by Elvira Nabiullina, will make a final decision on the minimum interest rate for the annual loans that are provided by non-marketable assets. This interest rate is expected to be 5,75% per annum. After the introduction of this minimum barrier, the Central Bank receives additional levers of financial regulation.
Against the background of the fact that the Bank of Russia conducts a policy of injecting into the economy not only short-term funds to maintain it, but also long-term injections designed for good controllability over a long period of time,
news
The introduction of a minimum rate on loans with non-market security suggests that the Central Bank is going to increase its ability to level out potentially dangerous crisis phenomena.
Under non-market assets are understood credit rights, promissory notes, traded on exchanges. Today, more than half of total bank debt to the Central Bank of the Russian Federation - these are the very non-market assets. Entering the minimum interest rate on loans secured by the non-market component, among other things, avoiding risks when working with those financial organizations that are created with the goal of transforming themselves into bankrupts after a while. Non-market assets add opportunities to the Central Bank to attract so-called long-term money, whose work can have a beneficial effect on the growth of the country's economy.
Against the background of such news, the ruble has somewhat strengthened its position. However, leading economists argue that today's ruble price remains somewhat too high, and that the Bank of Russia could easily bring this price to 34-35 rubles per dollar, which would only benefit the development of competitiveness of the Russian financial and production system. An example of China, where the yuan is in no hurry to raise against the dollar, can be taken into account.