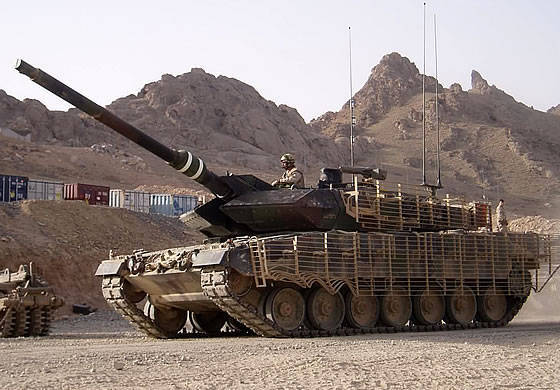 The German company Krauss-Maffei-Wegmann (Krauss-Maffei-Wegmann) risks "losing" a potential contract for the supply of Saudi Arabia the main combat
tanks
whose value is estimated at 5 billion euros, the Handelsblatt newspaper reports.
The Saudi Defense Ministry is negotiating the purchase of main battle tanks from 2010 of the year. According to various sources, Riyadh intends to purchase from 270 to 800 MBT.
Throughout the past year, the opposition in the German parliament put strong pressure on the government of Chancellor Angela Merkel, saying that the deal with Saudi Arabia contradicted the basic principles of the country's export policy.
At the moment, the contract is still not approved and, as expected, the permission for the delivery will not be issued until the completion of the parliamentary elections in September.
As reported by France-Press Agency, in the face of the German leadership's consideration of the sale of 270 MBT Leopard-2A7, the Saudi side is exploring alternative ways to acquire new tanks. One of them is the purchase of the Abrams MBT by American General Dynamics.
Currently, the armed forces of Saudi Arabia are 315 MBT М1А1 / А2 Abrams, upgraded as part of a program worth 2,9 billion to the version M1A2S.
As previously reported, another potential supplier could be Turkey, which is developing the Altai MBT with the assistance of specialists from the Republic of Korea.