Exactly 20 years ago 13 July 1993, the 12-I border post of Sarigora of the Moscow border detachment of the Red Banner Central Asian Border District stood in the way of a pack of thugs. Zastava fought over 10 hours of hours in complete surroundings. When all the possibilities of defense were exhausted, ammunition began to run out, all the survivors were wounded or contused, it was decided to break through from the encirclement. 18 people left the environment. At the outpost, the 22 border guard and the 3-e 201 troops of the infantry division were killed.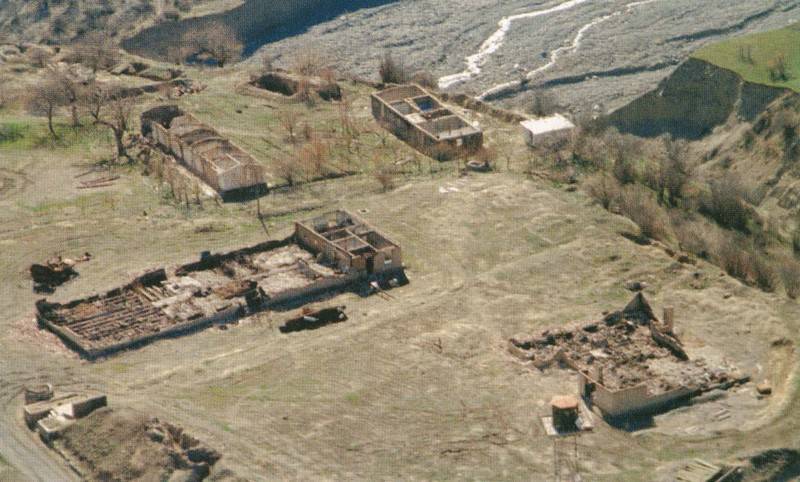 From the 201 reconnaissance reports of the motorized rifle division: "12 groups with a total number of up to 14 people (mortars - 200, recoilless guns - 2, PC installations - 4 – 5, RPM - 6, XNGX, NGM - 30, RPM-10, 12) , machine guns - XNUMX – XNUMX).
Corey Hamidullo provided direct leadership. During the period of combat operations, 12 radio correspondents were working on the 10 station of the outpost. " I will quote the official statement: "Analysis of the incoming data and tactics of the enemy's actions show that the main purpose of the armed action was to destroy the 12 outpost and create a bridgehead in the 11 and 12 outposts for a further large-scale attack on the Kulyab direction and the implementation of plans" Government of the Republic of Tajikistan in Exile, aimed at accelerating the withdrawal of the Russian military contingent from the Republic of Tajikistan, which would enable them in the near future to overthrow of the legitimate government. Conducting a series of such actions at the border will cause political resonance among the public of the Russian Federation. "
From 48, the men who were at the outpost at the beginning of the battle: 18, led by Lieutenant Merzlikin, broke through to the group that came to the rescue; 1 was found at the outpost after the militants left; 4 went to the outpost the next day; 25 killed (22 border guard and 3 troops of the 201 Motorized Rifle Division). The militants left their dead in the area of ​​the 35 outpost, and their losses amounted to an allegedly up to 70 people.
By presidential decree No. 1050 of 19 July 1993, for the courage and heroism in the battle at 12, six border guards were awarded the title Hero of Russia: Private Sergey Borin (posthumously), Sergeant Sergey Evlanov Sergeant Vladimir Elizarov (posthumously), Lieutenant Andrei Merzlikin, Sergeant Sergey Sushchenko (posthumously), Private Igor Filkin (posthumously).
The dead: Senior Lieutenant Mayboroda Mikhail Viktorovich, Senior Sergeant Sych Sergey Vladimirovich, Sergeant Yelizarov Vladimir Fedorovich, Sergeant Kologreev Yury Vladimirovich, Sergeant Sushchenko Sergey Aleksandrovich, Sergeant Kusyunbaev Ayrat, Private Chashchin Andrey Viktorovich, Private Kolotygin Sergey Alexandrovich, Private Verevkin Andrey Andrey Dmitry Leonidovich, Private Kulikov Mikhail Gennadyevich, Private Petrochenko Alexander Vladimirovich, Private Filkin Igor Viktorovich, Private Borin Sergey Nikolaevich, Private Ul Yibin, Vladimir, Vladimir, Vladimir, Vladimir, Vladimir Diff.
Eternal memory to heroes!