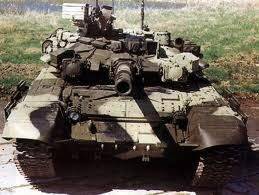 NATO will offer Ukraine to cut into pieces and to melt the old Soviet Tanks T-64, reports "Capital", referring to the project manager of NSPA (NATO Logistics Support Agency) in Ukraine Vasyl Litvinchuk.
A NATO delegation will arrive in Kiev at the end of July to discuss this issue. The destruction of tanks will be funded by donor countries under the Trust Fund for the NATO Partnership for Peace program.
As you know, Ukraine has already learned how to modernize these tanks in Bulat T-64BM, which is in service with the Ukrainian army. Thus, T-64 can be upgraded and sold abroad or converted into special equipment. The cost of upgrading one tank costs about $ 460 thousand.
According to the Center for Army Studies, Conversion and Disarmament, there are about 2000 units of excess tank equipment in Ukrainian warehouses, which can potentially be disposed of.
The excess property of the Ministry of Defense of Ukraine is estimated at 9 billion hryvnia (about $ 1,25 billion). Last year, surplus property was sold on 310 million UAH ($ 38,75 million).
Money for the destruction of Ukrainian tanks are ready to give the United States. According to Litvinchuk, the States unofficially confirmed their readiness to allocate $ 1 million for the disposal of Ukrainian military equipment.
The NATO Partnership for Peace Trust Fund project began in 2006. Under the project, it is planned to dispose of 12 thousand tons of ammunition and 133 million units of small
weapons
and light weapons.