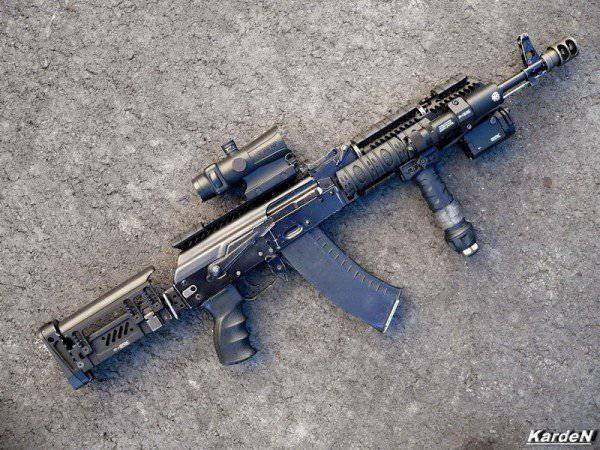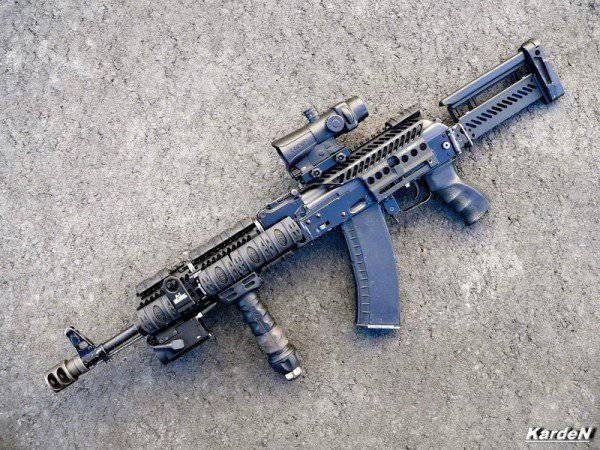 An interesting such thing called the forearm B-30 and the bracket above the gas tube B-31.
A sort of domestic Quad Rails.
Actually the fore hand ...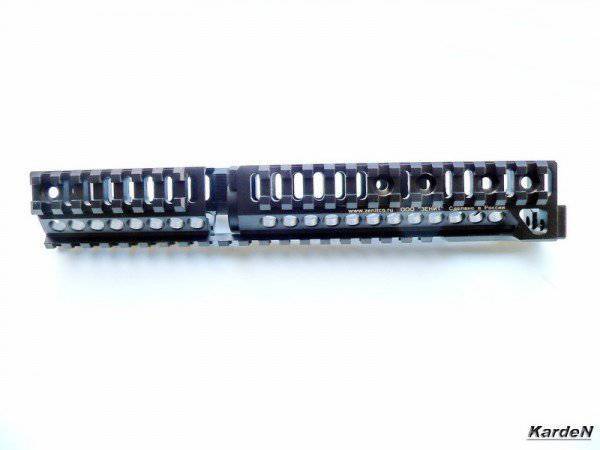 It has three strips for mounting attachments and six holes for connecting with the bracket B-31 ...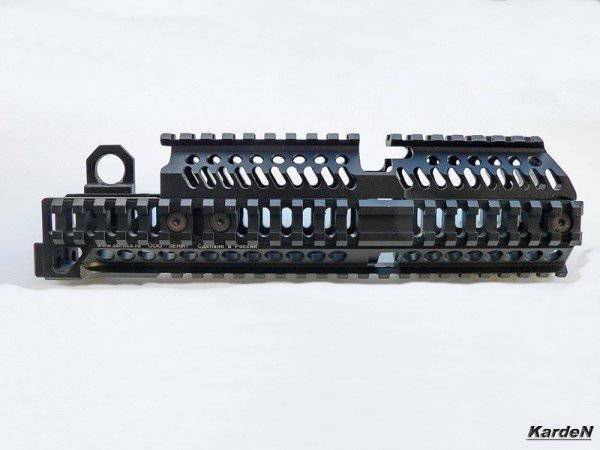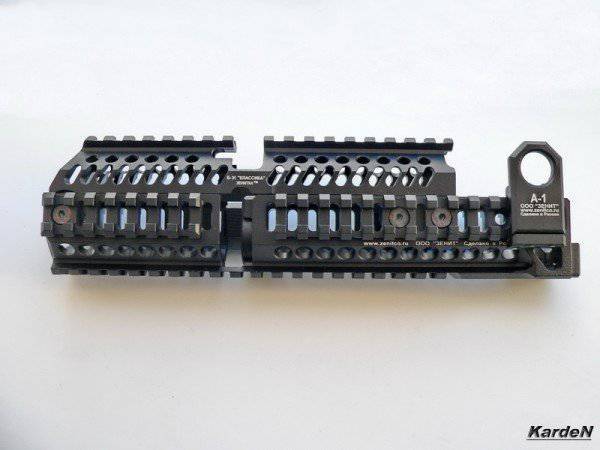 The cut-out on the left side was made for the standard untabka…
To enhance the strength of the forearm, weakened by the window for the sling, on the opposite side of the bar does not have
transverse cutouts for fixing attachments from longitudinal movement ...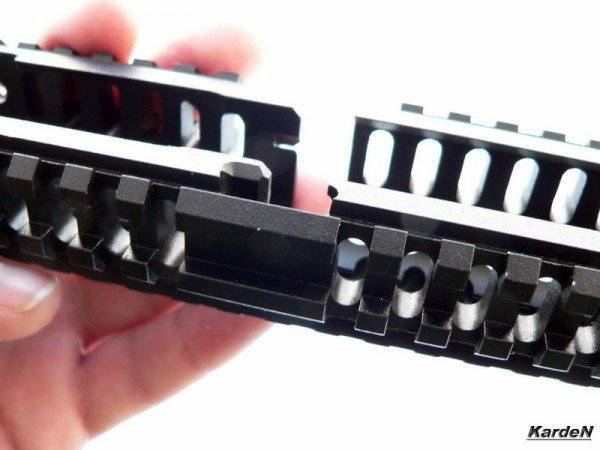 The back of the forearm has the configuration necessary for docking with the receiver ...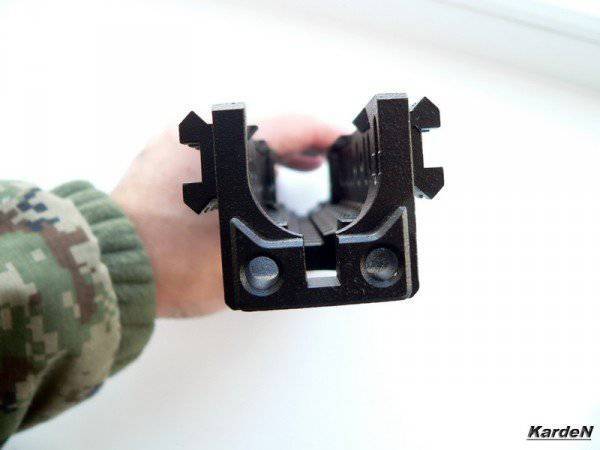 The bracket above the gas tube B-31 has six threaded protrusions for connection with the forearm B -30 ...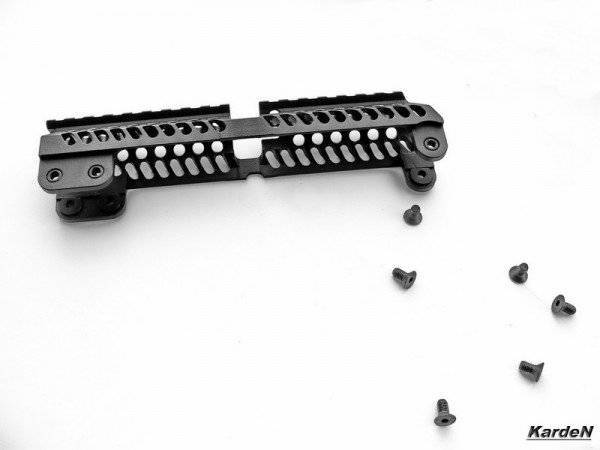 and the top bar with a cutout for the front gas pipe coupler ...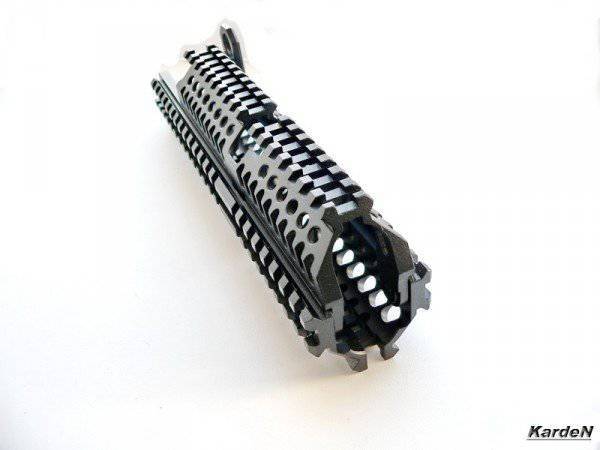 Install the forearm.
As usual, we use a hammer for a more tight fit of the forearm to the receiver, the benefit of the plastic material of the forearm contributes to the disappearance of possible gaps.
A tip of a forend we put on a corresponding ledge ...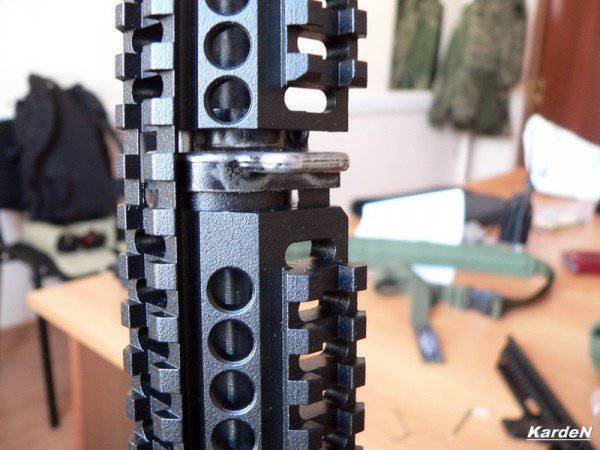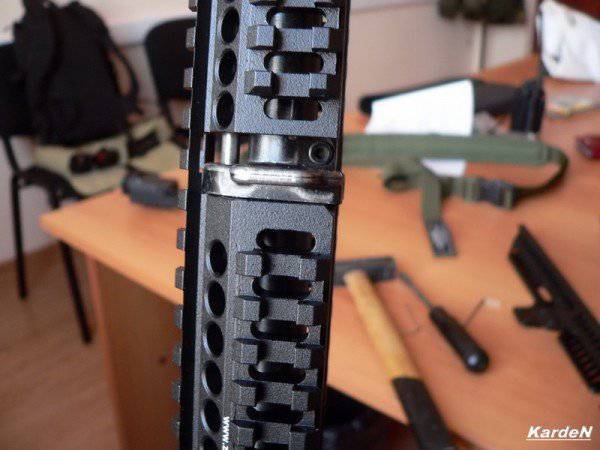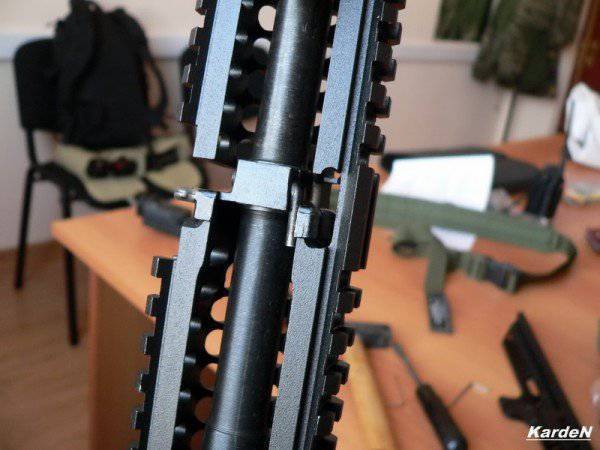 Remove the cover from the gas tube and install the tube on the machine ...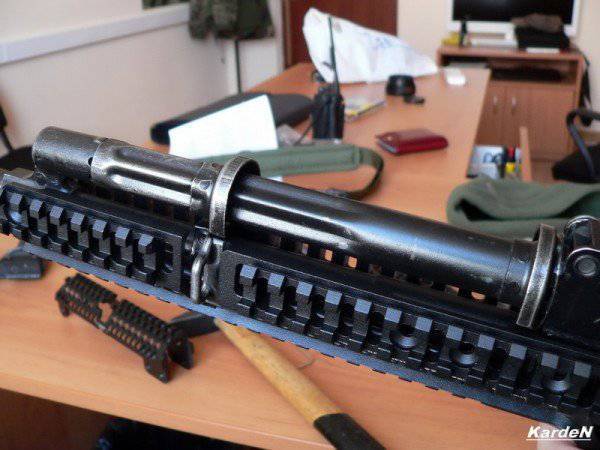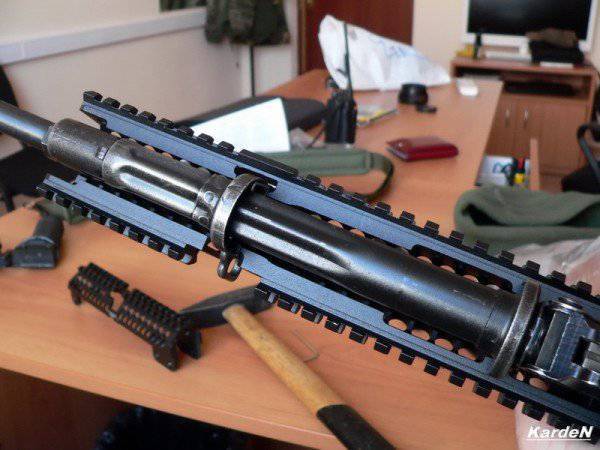 Install the bracket B-31 and fasten the whole economy with screws ...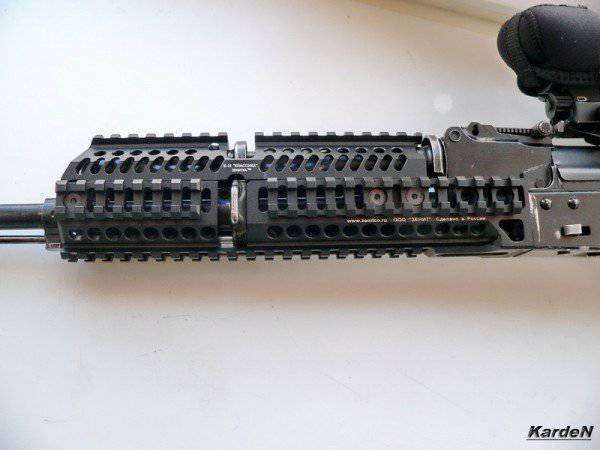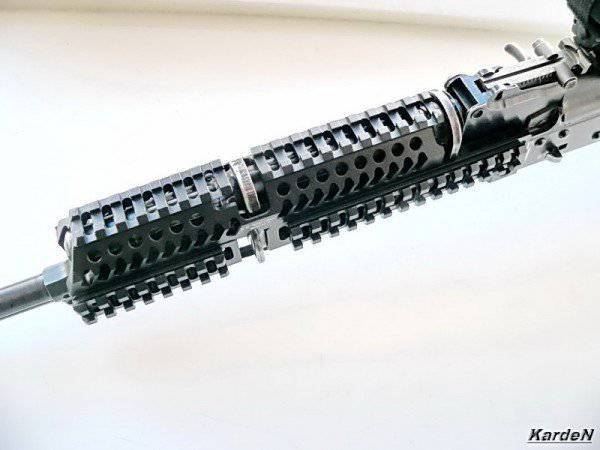 By the way, the Quadrille from UTG was at hand.
Plugs from which covered extra "road ways".
Over time, I will buy a set of colored stubs ...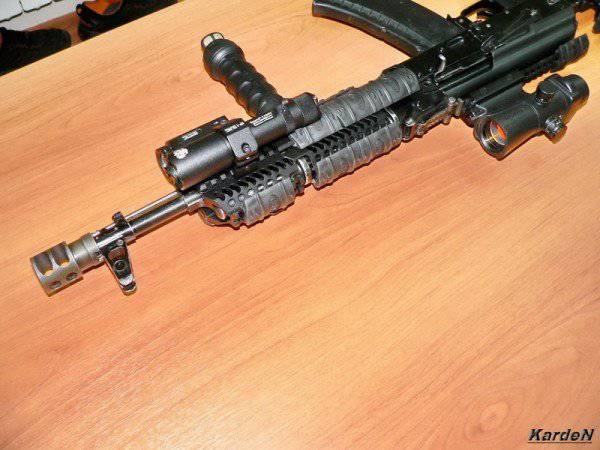 No, and all the stuff stuck on.
Like a lantern, another lantern combining an IR illuminator and an IR LCC, and a constant knob - a bipod ...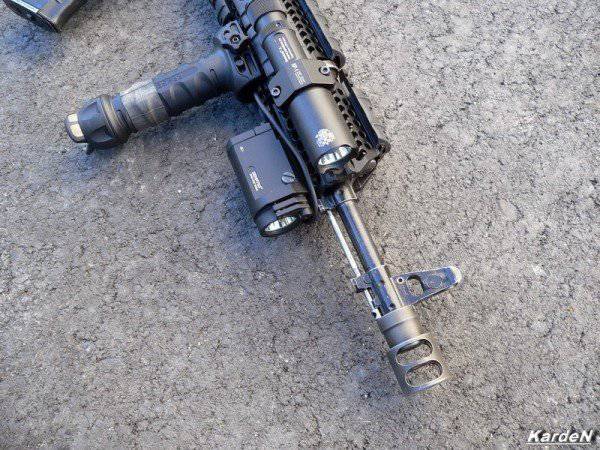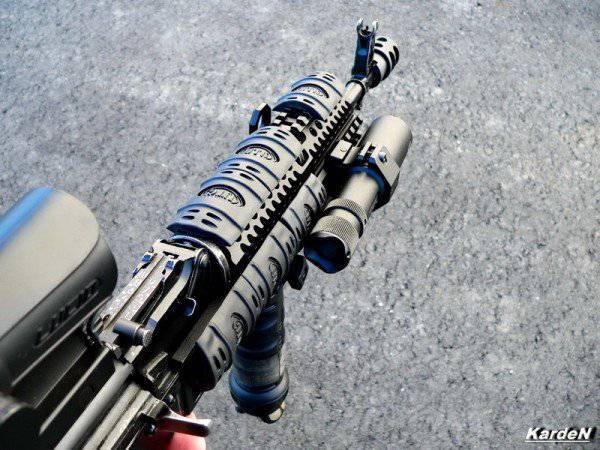 And on the left I attached an attachment ...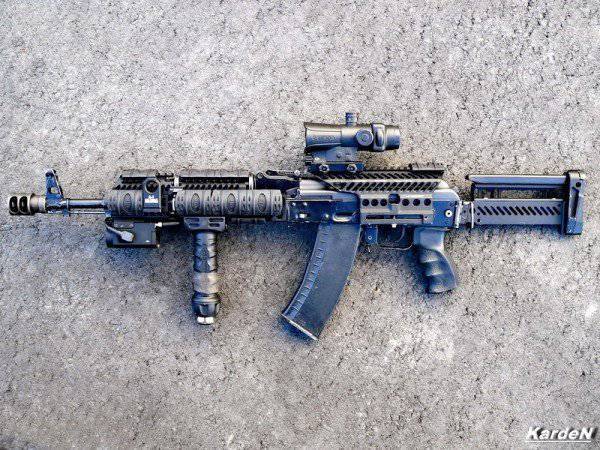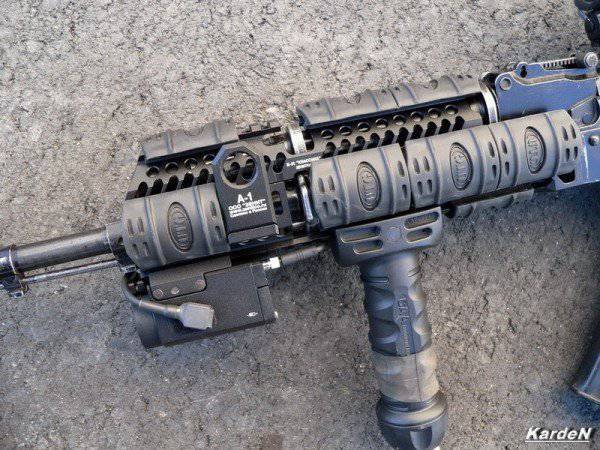 With the handle removed and the plugs installed, the handguard is very comfortable in the hand ...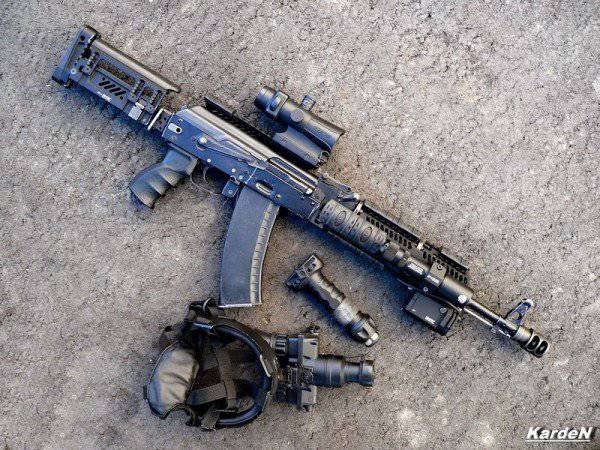 - without caps ...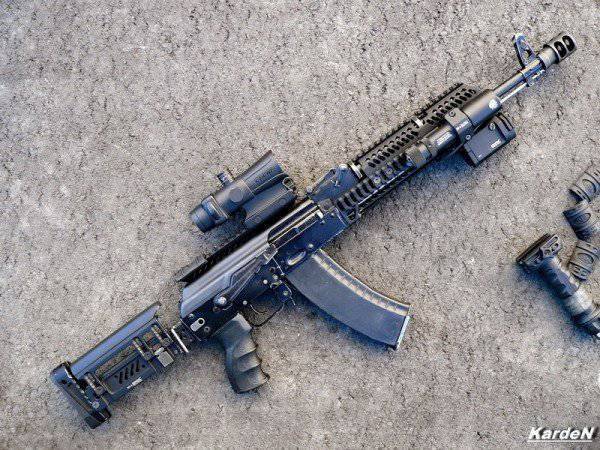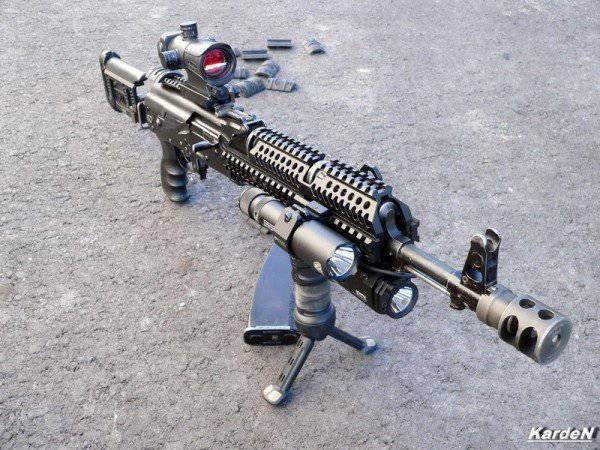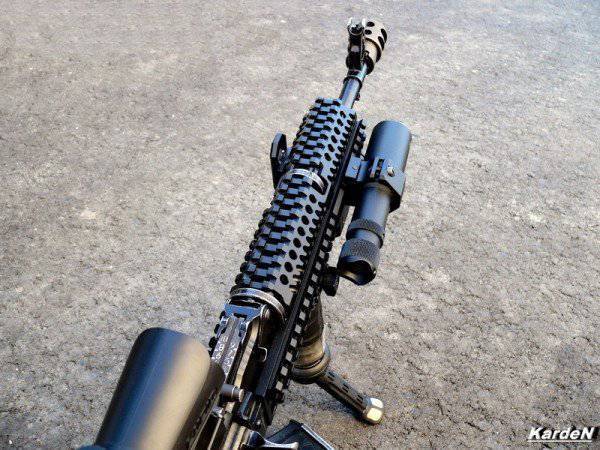 The extended handguard allows you to bring installed lights to the muzzle of the barrel, reducing the shaded areas.
Extends the range of movement of the front arms, combining their presence with the installation of a number of different bipods.
And simply protects the hands of the shooter from burns.
For machines that do not have a side bracket, it is proposed to install an extended bracket above the gas tube on the B-30 shank ...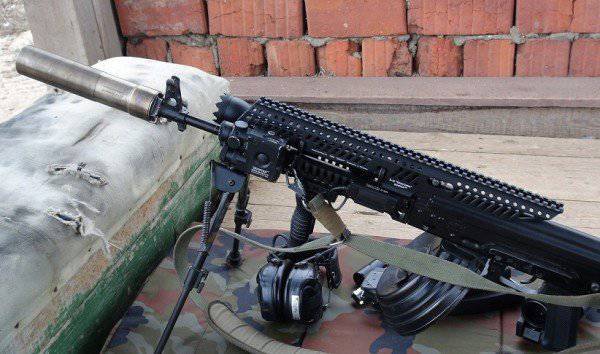 This product is called B-32 ...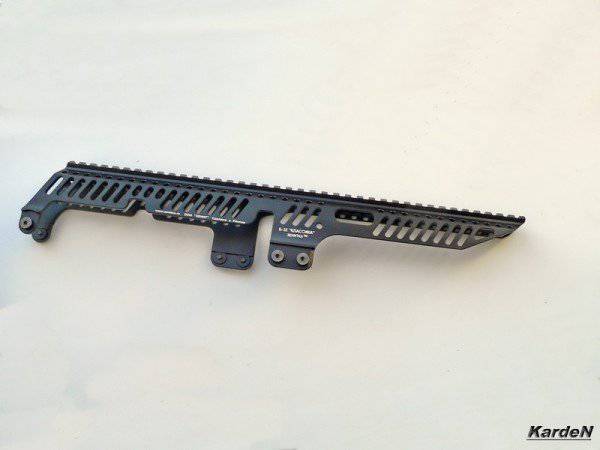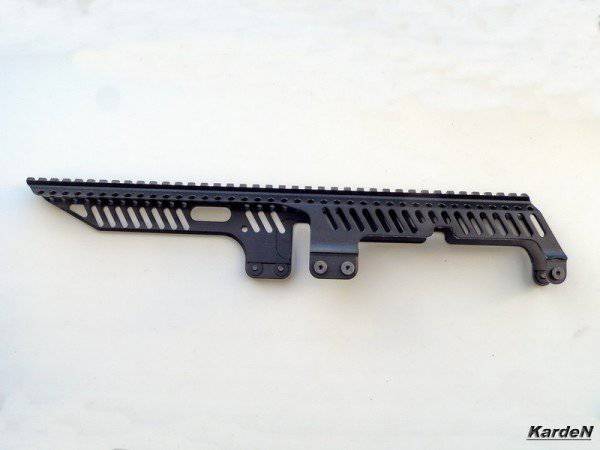 The high position of the upper plank is caused by the desire to preserve the possibility of using a mechanical sight, up to permutations of the linkage sight.
On the left side of the lining there is a corresponding cutout for accessing the latch clamp ...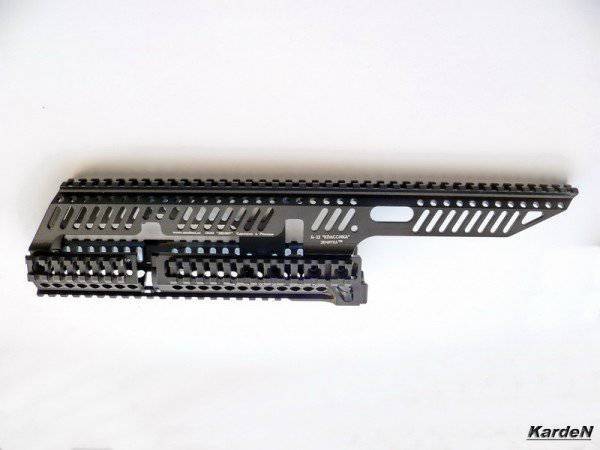 But your machine with such a forearm can be safely used as an accessory, for whatever be a fantastic movie ...

For those who do not wish to part with a grenade launcher, the company has manufactured a shortened version of the Sparky B-30 / B31.
This handguard B-10M ...

and bracket above the gas tube B-19 ...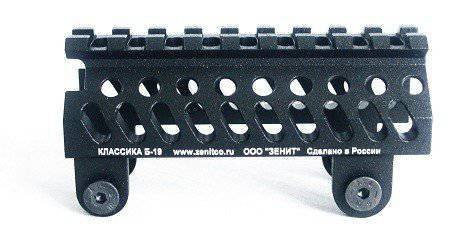 Together, it looks like this ...