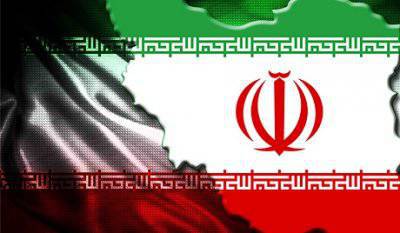 The Islamic Revolutionary Guard Corps will deploy its units in the Caspian Sea, indicating that Iran has begun to attach greater importance to security in the Caspian region. A Corps officer told the Fars news agency that a training center would be established in the Caspian Sea, "whose task will be to prepare the naval units of the Islamic Revolutionary Guard Corps to carry out the necessary operations in the waters of the Caspian Sea."
According to Fars, earlier security in the Caspian Sea was provided by the usual navy, and Corps units were responsible for the Persian Gulf. But the situation seems to have changed. "The Corps Naval Forces, currently protecting the country's territorial waters in the Persian Gulf, will extend their activities to the Caspian Sea, although the security of the Iranian Caspian waters is under the jurisdiction of the country's naval forces."
This step was taken against the backdrop of the recent announcement of the intention of Russia and Iran to hold joint exercises in the Caspian Sea, as well as Iran's own exercises "in order to demonstrate Iran's ability to protect the country's territorial waters."
Alex Vatanka, an expert on security issues in the Iranian context at the Institute of the Middle East, told our blog that this move is most likely caused by silent tension with Azerbaijan over the sea border and, in particular, hydrocarbon deposits in its disputed areas.
"It is not worth it to relate to the deployment of units of the Islamic Revolutionary Guard Corps. Corps soldiers are, by their nature, more daring than ordinary soldiers
fleet
, which can lead to tension with other littoral states. This, of course, is especially true for Azerbaijan and this step [of Iran] is directed, in particular, against it. Iran recently announced the discovery of new hydrocarbon deposits in the Caspian and I suspect that it will explain the strengthening of the Navy, in particular, the need to protect its economic interests. Nevertheless, I do not think that Iran, at a strategic level, intends to open a new front line in the Caspian. No, I rather see this as a tactical move from Tehran to put pressure on Baku and, in general, get more leverage on the Caspian Sea for the future. "
In Iranian media recently, a number of publications have appeared on the topic of security in the Caspian. In addition to the above links, read here, here and here (in English). All this opens up a new, intriguing page in
stories
naval arms race on the Caspian Sea.