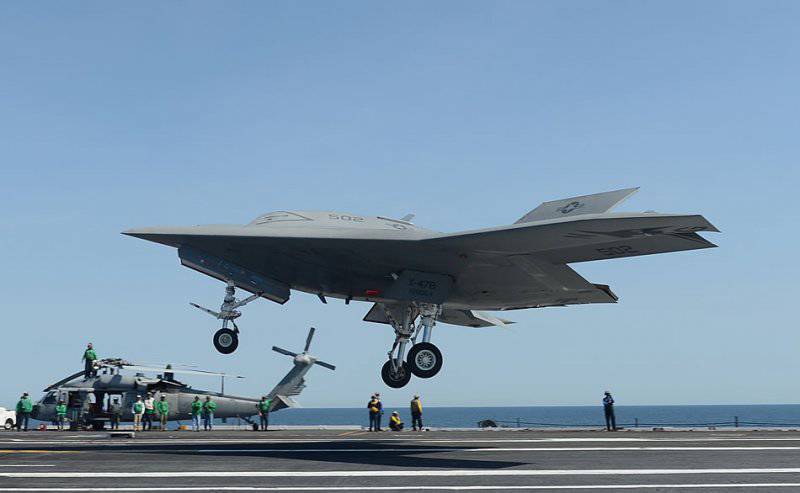 The American drone X-47B made the world's first landing on the deck of an aircraft carrier, according to a press release from the US Navy.
Landing was made on the deck of the aircraft carrier George HW Bush, which was located in the Atlantic Ocean off the coast of Virginia, reports RIA "
News
».
"Improving and introducing new technologies, such as X-47B and the ones following it, will allow aircraft carriers to maintain their role throughout the 50-year service life," said US Naval Secretary Ray Mebas.
In May, the 2013 of the year this UAV carried out the first take-off with the help of the aircraft carrier's steam catapult, and then made nine flights with a touch of the deck, which simulated actions during landing.
The US command assesses the prospects for placing UAVs on aircraft carriers as an event that brings the combat capabilities of the entire type of troops to a new level.
The X-47B was designed using stealth technology and is designed for a wide range of operations: from prospecting and reconnaissance operations to attacking the enemy. It is expected that serial models will begin to enter service with the US Navy in 2018.