Stipa-Caproni is an experimental Italian aircraft designed by Luigi Stipa in 1932, built by Caproni and built by Caproni. Wood was used as the basic material for the construction. Stipa-Caproni had an 19 foot length in 4 inches (5,88 meters), but this aircraft differed from the others in both size and shape.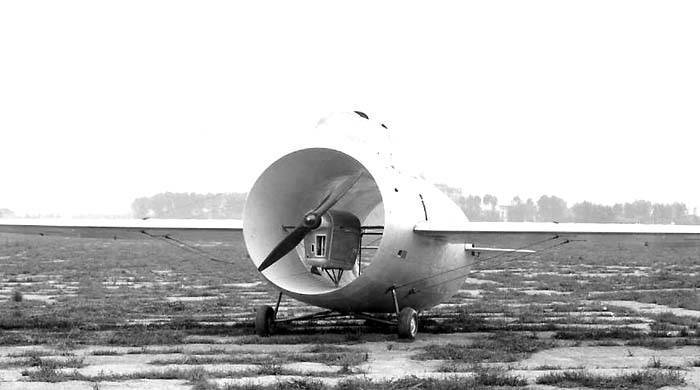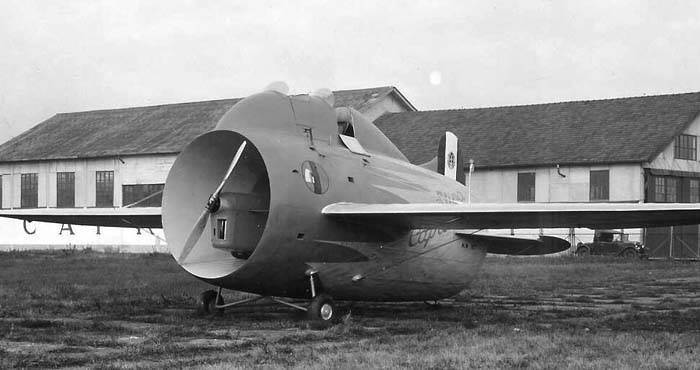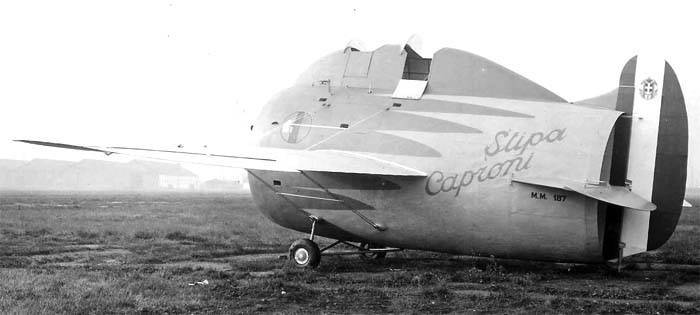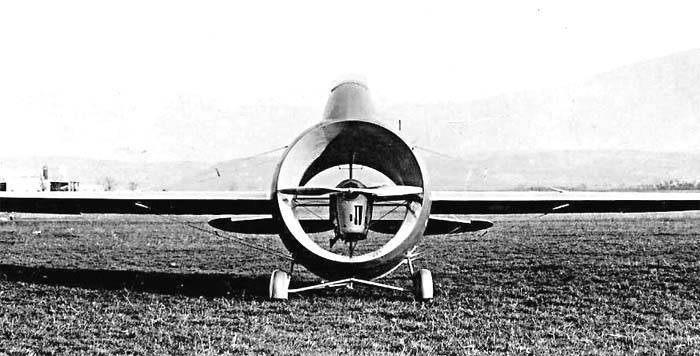 The fuselage was barrel-shaped. Both screws and the engine (De Havilland Gipsy III 120bhp) was housed inside the fuselage. The main principle of Stip's idea was to install a propeller and an engine inside the fuselage. Thus, the screw was used as a fan located in the annular fairing. Luigi Stipa called this trend in aircraft design an "intubated propeller". For that time, it was one of the most radical ways to improve the efficiency of aircraft engines. Although Stipa-Caproni was built in a single copy (the Italian air force was not interested in further development, the machine was built as a demonstration of the capabilities of the Italian aircraft designers and industry), the revolutionary ideas of the Steps were later used in the development of aircraft engines and studied by many scientists.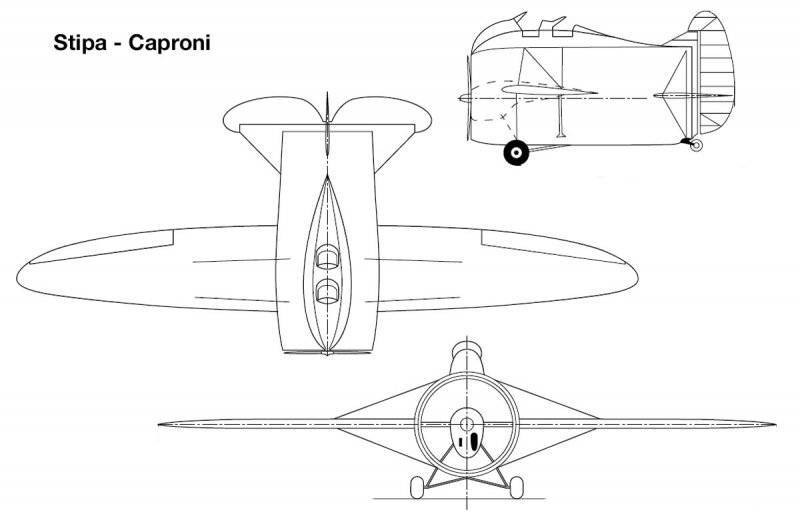 Technical characteristics of the experimental aircraft Stipa-Caproni:
Crew - 1, 2 person;
Length - 5, 88 m;
Height - 3 m;
Maximum take-off weight - 800 kg;
Wingspan - 14,28 m;
Engine - piston de Havilland Gipsy III horsepower 120 hp (90 kW);
Maximum speed - 131 km / h;
Landing speed - 68 km / h.