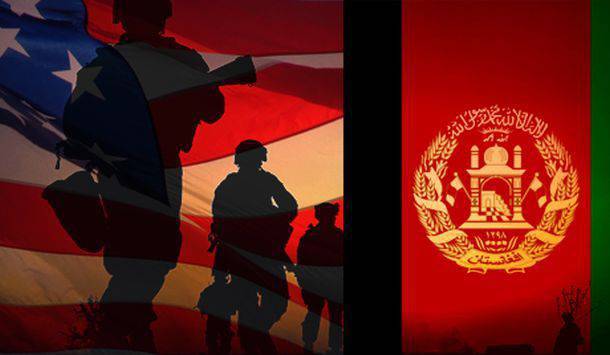 A possible change in the US strategy in Afghanistan was reported by The New York Times, citing informed sources in Washington and Kabul. According to them, the final decision has not yet been made, but the idea of ​​the complete withdrawal from the country of all US troops is becoming more and more supporters in the administration.
The last straw that overcame Barack Obama's patience was his conversation with Hamid Karzai on June 27 via videoconference. The conversation clearly did not work out - the president of Afghanistan accused the US authorities of seeking to conclude a separate peace agreement with the Taliban, disregarding the views of the official Kabul.
For its part, the United States is dissatisfied with the conditions put forward by Mr. Karzai. The leader of Afghanistan, first, requires a clear identification of the number of troops remaining in the country after 2014. Secondly, insists that Washington undertakes to strike at the Taliban bases in Pakistan, including after the withdrawal of the main contingent of the international coalition. Third, Hamid Karzai wants the US to adopt a long-term funding program for the Afghan army and security forces. Otherwise, Kabul does not agree to sign a security treaty with the United States. Such links, quite reminiscent of blackmail, cause undisguised irritation in Washington.
If the Barack Obama administration gives preference to the "zero option", leaving Mr. Karzai without military assistance, the fate of the government in Kabul seems bleak. According to experts, the Afghan security forces are not ready to confront the Taliban themselves, who in many provinces seized the initiative now, not waiting for the withdrawal of international forces.
In this regard, there are analogies with the fate of President Mohammad Najibullah, an ally of Moscow. After the withdrawal of Soviet troops from Afghanistan in February 1989, his regime lasted just over three years. Despite the fact that Najibullah had at its disposal a completely combat-ready army, which managed to independently win several major victories over the Mujahideen, especially in the summer of 1989.
From the troops of Hamid Karzai, very few people are expecting such feats. Experts fear that in the event of a complete withdrawal of Americans, a regime change in Kabul may occur rapidly. The bill will go not for years, as in the case of Mr. Najibullah, but for months or even weeks.