In the beginning of July, the US Navy tested an LRLAP artillery projectile, significantly expanding the capabilities of artillery.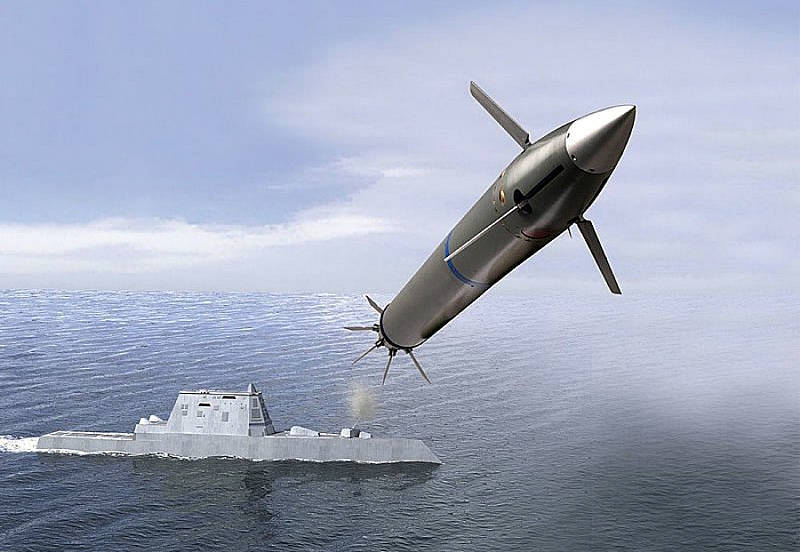 At the White Sands Missile Range test site in June, the 4 155-mm LRLAP shells were fired. The shells, successfully leaving the barrel of the gun, caught the GPS signal, and, having overcome the distance 83 of a kilometer, aimed at the targets, hitting them. In this case, the programmable fuses worked in normal mode. Previously, successful shooting at a distance of 116 kilometers was already carried out. Test firing is scheduled for completion by the end of this year.
Projectile LRLAP - 155-millimeter active-rocket projectile, having twice the firing range, in comparison with other artillery systems of the same caliber. The Long Range Land Attack Projectile (LRLAP) projectile is designed to hit surface and ground targets, as well as provide direct fire support. LRLAP shells are likely to be included in the AGS ammunition - the main caliber squadron destroyers class DDG 1000. However, the possibility of its "land" use is not excluded.
The mass of the new ammunition is 104 kg, length - 220, see. LRLAP is equipped with an 11-kilogram solid propellant. LRLAP, in fact, is a guided missile fired from a barrel. In this case, the projectile is much lighter, and its production is cheaper in comparison with the ATACMS rocket. At the same time, it has a similar range of shooting - 140 kilometers. For comparison, a self-propelled howitzer M-109 with an uncontrolled active-rocket projectile shoots at a range of 40 thousand meters. The new projectile will allow the destroyers DDG 1000 to fire at the coast, remaining out of reach for enemy artillery.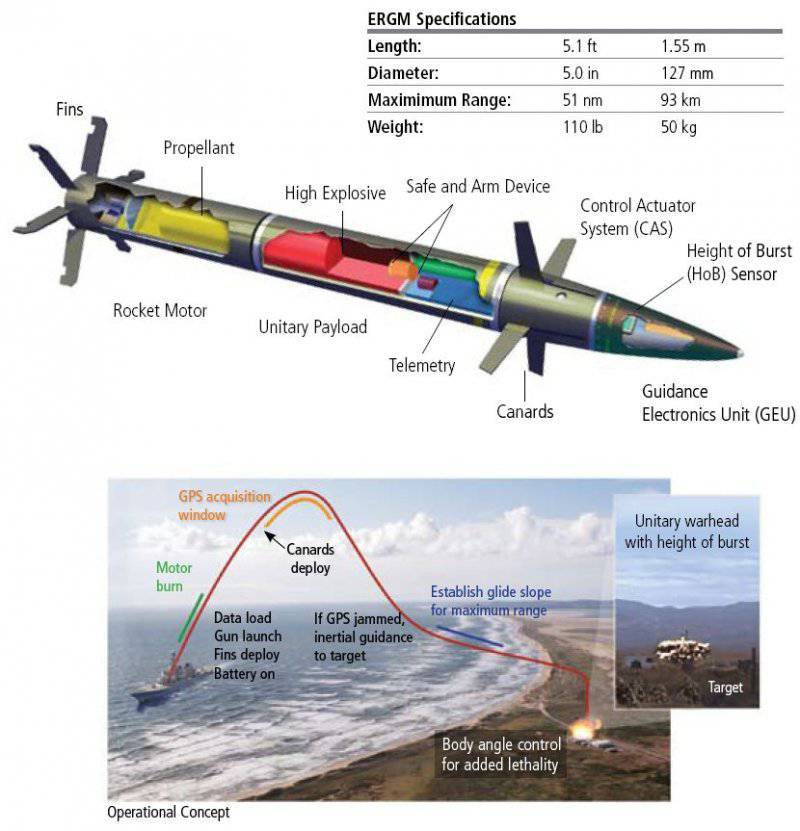 If the LRLAP technology can be used in land artillery, then its capabilities will increase significantly. True to use LRLAP difficult because of its great length. The use of projectile in particular on some self-propelled guns is excluded. Despite this, during the test, the projectile was also fired from the M-107 self-propelled howitzer launched in the 1960s. The peculiarity of this tool is an open location, which makes it possible to charge long projectiles from the ground after the barrel is converted to near-zero elevation.
The destroyers DDG 1000, thanks to the rapid-fire guns and LRLAP shells, will have the opportunity to deliver a quick blow to the enemy over the horizon. The LRLAP projectile is intended for an AGS cannon, which has a millimeter 155 caliber corresponding to that of the main NATO ground artillery. Special projectiles with increased power have also been developed for AGS. Two AGS guns mounted on the destroyer DDG 1000 squadron have an 62 barrel size and two magazines with a capacity of 300 shots each (two guns are 600 shots). Due to the large ammunition and rate of fire that makes up the 10 per minute shots, the AGS 2 guns provide high firing performance, which is comparable to multiple launch rocket systems.