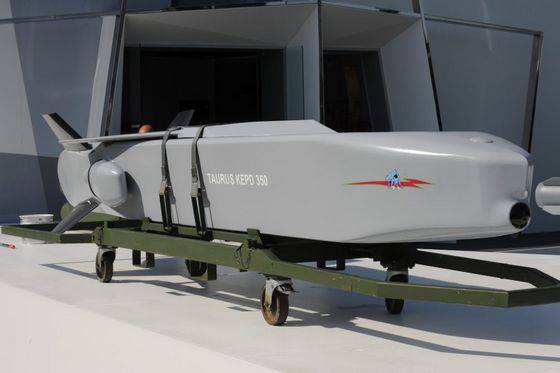 The National Assembly of the Republic of Korea has offered the government to reassess the air-to-ground KEPD-350 cruise missile and Global Hawk reconnaissance drone programs.
According to Renhap, citing the National Assembly Budget Office, the acquisition of these systems will be reviewed again when discussing the budget for FNXXX.
In June of this year, the Defense Procurement Programs Agency of the Republic of Korea (DAPA) announced a decision to acquire air-to-air cruise missiles KEPD-350 of the European company Taurus Systems GmbH (TAURUS Systems GmbH - TSG), because the US refused to sell Seoul similar type ammunition JASSM.
The number of purchased missiles and their cost is not disclosed. According to media reports, the purchase of 177 missiles was estimated, the cost of which is estimated at 388 billion won (344 million dollars).
According to the Parliament, initially 221,3 billion won (194,14 million dollars) was allocated for the purchase of missiles, then the amount increased to 411,9 billion won. In 2011, Taurus Systems estimated the delivery project at 568,8 billion. In 2012, it was announced that it was ready to significantly reduce the cost in order to provide an advantage over the American offer. However, South Korean parliamentarians fear that in the future the price will rise in the absence of a competitive offer.
The parliament suggested that DAPA hold detailed negotiations with the supplier, taking into account the funds allocated for the implementation of the procurement, as well as notify the legislators of the results of the negotiations prior to the discussion of the budget for 2014 f.
The government was also asked to revise plans for the purchase of high-altitude reconnaissance unmanned aerial vehicles RQ-4 Global Hawk.
As previously reported by DAPA, in mid-April, the agency received a letter from the US Department of Defense proposing and accepting an offer to supply the Global Hawk UAV after approval of the sale by the US Congress.
According to the budget administration, the parliament approved the allocation for the purchase of a UAV 485,4 billion won (435 million dollars), but the value of the American proposal is 880 billion won.