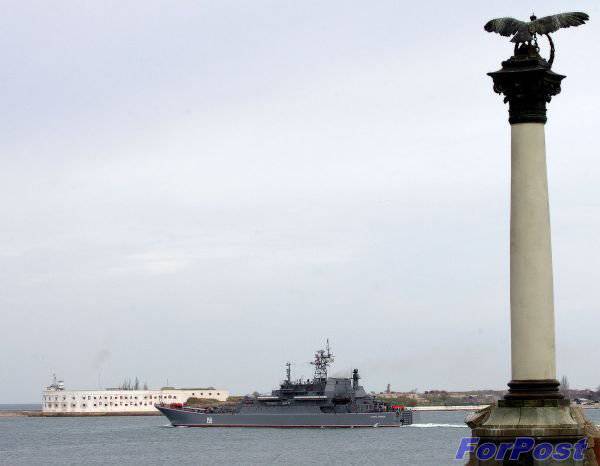 On July 6, a large landing ship (BDK) of the Black Sea arrived in the Bulgarian port of Varna for more than a year of repair fleet "Caesar Kunikov" under the command of Captain 2nd Rank Roman Kotlyarov.
This event is significant because this year the President of Russia decided to ban the repair of Russian Navy ships outside the country. But an exception was made for Caesar Kunikov, since his almost two-year repair plan was laid out earlier and he had to go to Bulgaria for repairs in March 2013 of the year.
Repairs are carried out on account of the public debt of Bulgaria to the USSR. The ships and vessels of the Black Sea Fleet for many years were repaired at two shipyards in Varna. First of all, at the Naval Arsenal, as well as at the Odesos plant, where I had often been in Soviet times and to see how the repair of ships and vessels of the Black Sea Fleet was carried out. At one time in Varna there was even a division of repairing ships and vessels of the Black Sea Fleet, commanded by the captain of 1 rank Vasily Latu.
The task of towing the BDK to the place of repair was successfully completed by the crew of the sea tug MB-173. Towing in the Black Sea poses no particular difficulty. But the raid of Varna, where there are many ships and the passage to the quay wall of the plant to overcome the narrows - not an easy task. The crew of the MB-173 under the command of Sergey Plakushchenko coped with the task. And then say, Sergey Pavlovich captain on this sea tug from 1996 year. Experience it does not hold. The return of MB-173 to Sevastopol is scheduled for July 7. But the repair of "Caesar Kunikova" planned until the autumn of next year.