On Wednesday, the US Air Force launched a missile attack on the Pakistani tribal area of ​​North Waziristan. The attack killed 17 people, two were injured. The identity of the victims is still unknown. According to preliminary data, the militants of the Afghan terrorist group Haqqani Network are among the dead. Over the past month, this is the second UAV air raid in Pakistan.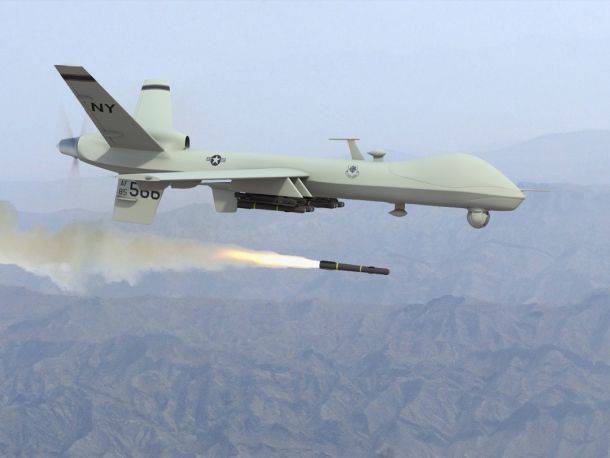 The American drone fired four missiles at a building near the market town of Miranshah in North Waziristan.
New raid drone once again complicated the relationship between Washington and Islamabad. "The government of Pakistan constantly asserts that the attacks of drones are counterproductive, they lead to the death of civilians and violate human rights," the statement of the Pakistan Foreign Ministry quotes The Huffington Post.
In the period from June 5, when Navaz Sharif became the head of the Pakistani government, this is the second air strike on Waziristan using the UAV.