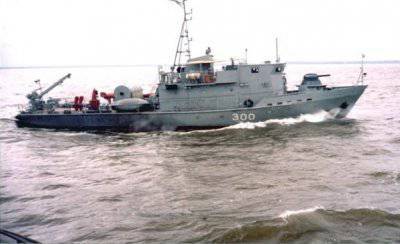 Kazakhstan intends to purchase two 10750E raid minesweepers from Russia who are actually mine hunters in the Caspian Sea, Interfax-Kazakhstan reports with reference to Alexander Nevsky, deputy general director for military-technical cooperation of the Middle Nevsky Shipbuilding Plant. Vlasov.
"Our factory signed a contract with Kazakhstan for the supply of the raid minesweeper of project 10750E. It has fundamental differences from the ships of project 10750 Sapphire, which were built in the 80s of the last century. Moreover, the last of them was delivered to the Naval
the fleet
in 1996, and several of these units are still in operation in the Baltic and Black Sea Fleets, "A. Vlasov told reporters at the VI International Naval Salon in St. Petersburg on Wednesday.
He noted that the ships that will be delivered to Kazakhstan "are fundamentally different from what was built for the Navy of the Soviet Union and Russia." "Basically it concerns the component equipment, which is practically all imported. So, the main power plant, at the request of Kazakhstan, will be German, the hydroacoustic complex is French, designed for mine exploration and mine destruction," the plant's deputy general director explained.
"That is, the near-earth sweeper minesweeper turns into a mine hunter: he will be engaged in the search and detection of mines with the help of autonomous underwater vehicles, and the destruction of the mines detected will be carried out from the ship's board by remotely underwater vehicles," he noted.
"At the same time, the ship will perform the function of traditional trawling using our trawls," A. Vlasov added. Answering the question of how many such mine hunters Kazakhstan would like to receive from Russia, a representative of the Sredne-Nevsky Shipbuilding Plant said: "One, and a memorandum was signed for the second."