An interesting invention was noted by researchers from the American University in North Carolina. They decided to control the cockroaches (not the ones that have someone in their head, but the real ones - tangible ones) with the help of computer technology and microelectronics. Using technology that uses to create video games, they developed a system for remote control of insects.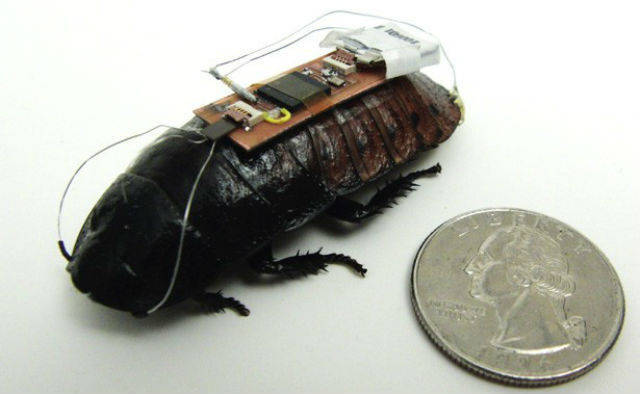 The system itself is rather a digital trajectory, which is constantly changing with the help of computer hardware and software. But how does the cockroach perceive these changes? It turns out that mini-antennas are installed on his cerci, to which a signal is sent from the cockroach control system. The cerks themselves under normal conditions are used by insects to speed up the reaction to a particular danger. In this case, the insect, which received a signal from this pair of organs, can quickly decide how to act in the next moment.
From the special board to the cockroach-antennae go wires through which the insect receives the signal from the computer. The cockroach perceives this signal as its own, and therefore responds to it immediately. A signal is a small charge flowing through a wire. In this case, the charge is used as a kind of obstacle. As soon as an obstacle appears at a short distance from the cockroach, a charge is applied to it. The cockroach perceives this as an attack from the side of the obstacle, which will allow him to find a suitable way around the barrier. Thus, the trajectory of movement may vary depending on where the person is going to send the cockroach. The cockroach is amenable to commands, or rather, to electricity.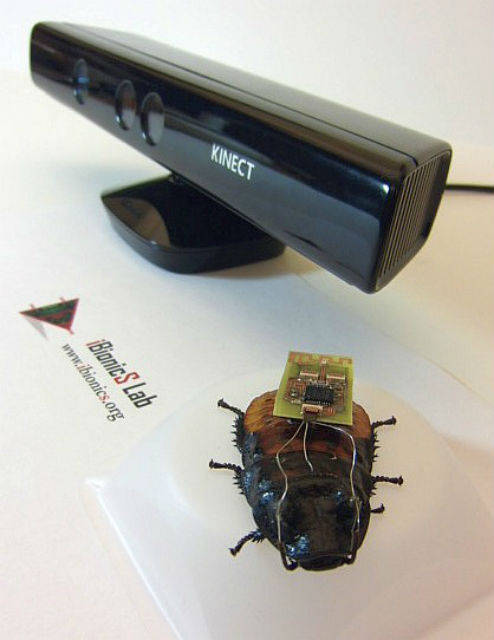 One of the researchers Alper Boccourt states that the maximum efficiency of insect control is the main goal of this whole undertaking. The next task that needs to be solved is the improvement of the computer program with the possibility of mapping and even the detection of radio frequencies.
Scientists say that insects will help to create full-fledged detailed computer maps from places of man-made or natural disasters, which can be used to improve the efficiency of rescue operations.
At the same time, cockroaches can be "manned" with a microphone and sensors that will allow people to find survivors under the rubble, for example, after earthquakes.
Scientists are planning to publish their test results for "trained" cockroaches a few days ago.