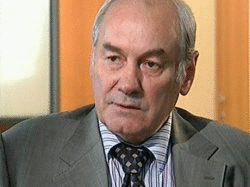 Opposition rallies in Egypt once again became one of the central topics on the agenda. Just a year ago, Mohammed Mursi was elected to the presidency of this state. However, even in such a short time in Egypt, strong opposition sentiments towards the new government matured. What is the reason for such a protracted political crisis in this country?
The situation for KM.RU is commented by Leonid Ivashov, President of the Academy of Geopolitical Problems.
Mr Mursi and his team leave Egypt alone
Every day of Mr. Mursi's rule and his foreign policy, in my opinion, show that the Muslim Brotherhood, whose headquarters were abroad, was heavily influenced by the special services and political forces of the countries where they were located. Therefore, Mr. Mursi could not have won if he had not been known in advance for pursuing pro-Western and pro-Israeli policies. It was introduced to split the Arab and the Islamic world in general. He does not give any stability, no development to Egypt. He became very soft, in fact became an ally of the United States, Israel and Britain in the Syrian issue.
He brings a huge dissonance to the Arab world, and all this, in the aggregate, opens the eyes of many Egyptians who voted for him. They see that they are losing what they had in terms of freedoms. In fact, they are subject to the artificial imposition of fundamentalism. They understand that this power will not bring Egypt any well-being and comfort. They feel that Mr. Mursi and his team are leaving Egypt alone, and in this case the country will not resist the power of the West and Israel. It follows that he will be swept away. In Qatar, too, there is a change of power. A healthy, strong emir resigned in favor of his son. Similar processes are observed in Saudi Arabia. The Islamic world still tries to consolidate on Islamic principles and on its secular values. The Arab world will try to become united again in the political, social and spiritual spaces. This is what we see now.
Russia needs to support Egypt as a whole.
At the same time, Western intelligence services and the fifth column will try to implement the principle of "divide and rule", but it seems to me that competent young people will allow to develop a common Arab position on international and domestic issues. Please note that in all countries where these "orange revolutions" took place, no improvement has occurred: neither in Tunisia, nor in the Libyan Arab Republic, nor in Yemen. This leads to the realization of what happened and what is happening. That is, now the Arab world is in the process of understanding the processes that have occurred. Next, I think, attempts will begin to organize a new political process, which will lead to stability and development.
Previously, this was not because they artificially interfered. Today, the behavior of the West shows the application of a double standard. In one case, the protesters are called extremists, as was the case in Mali, and in the other case, the same people are called allies, democrats, and so on. This hypocrisy becomes obvious, it is impossible to hide it for a long time.
Russia needs to support Egypt as a whole. Let the Egyptians understand their affairs, and we could provide humanitarian assistance (if necessary), we can offer mediation services, organize negotiations and so on. It is necessary to talk with all parties.