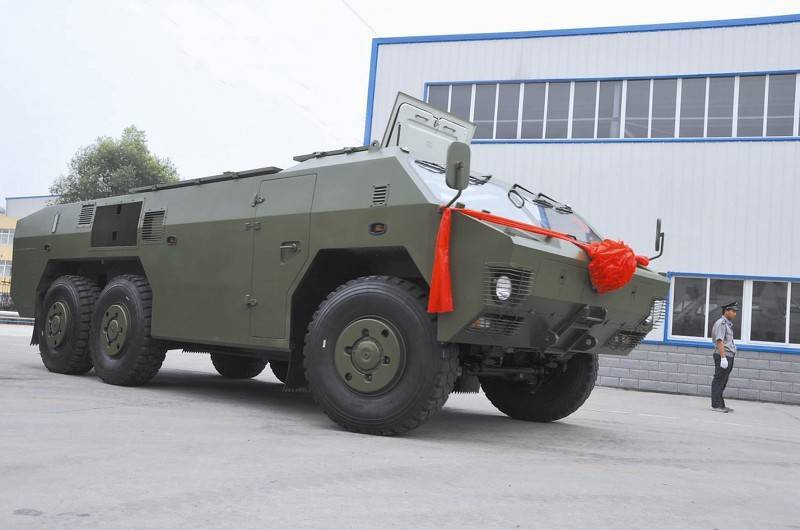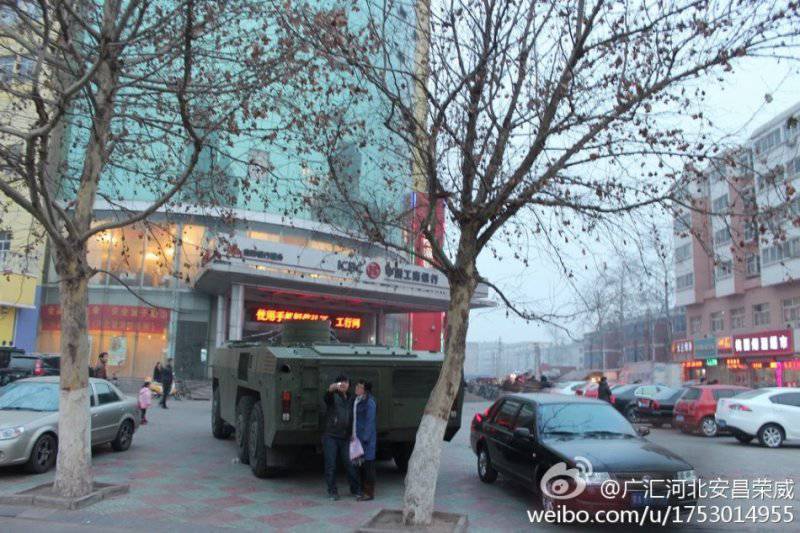 Y20 armored chassis from Dongfeng Automobile
The Chinese company Dongfeng Automobile (part of the Dongfeng Motor Corporation group) 26 June 2013 of the year handed over to the customer - the Second Academy of the Chinese rocket and space concern CASIC - the first serial special machine Y20 with the wheel formula 6х6, designed for the installation of the elements of the air defense system HQ-7B 90). The HQ-7 complex, a Chinese clone of the French Crotale SAM system, originally used a Chinese-copied, two-axle Thomson-Hotchkiss P4R chassis with an electric transmission. Later, a new 6x6 chassis was created for it, shown for the first time at a military parade in Beijing in the 2009 year. It was probably considered not very successful and, already against the background of its mass production, 10 December 2010, the Second Academy signed a contract with Dongfeng Automobile to develop a new chassis. According to party member of the company Liang Jie, the work on this machine was considered as the most important state task. Dongfeng also manufactures other military vehicles, including the EQ2081E / EQ100E family of trucks and the Mengshi "Chinese Hummers".
The important requirements for the chassis, judging by the publications, were high reliability, as well as the ability to switch the installation to combat mode by simply pressing a button without restarting the engine (in combat mode, the engine operates to power the air defense system). Another important requirement was to reduce the noise inside the car to 82 db (as a result, it was possible to achieve the figure in 72 db). In addition, much attention was paid to the interior and exterior of the machine, as well as ease of operation. Y20 has easy booking and is equipped with a licensed Cummins engine. The machine is equipped with a system of protection against weapons of mass destruction and can cross the ford to 1,2 m.