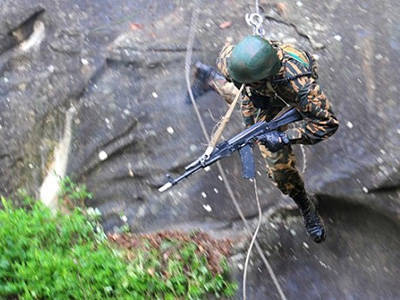 More than 600 intelligence officers of the Southern Military District have begun tactical and special training at the Daryal mountain range in the Republic of North Ossetia - Alania.
During the month, experienced instructors will train servicemen in practical actions in mountainous areas, rapid-fire shooting, extreme driving, hand-to-hand and knife fights, disguise with the help of improvised means, special equipment and natural objects.
Once a week, the scouts will carry out daily exits on various unfamiliar routes at altitudes from 1500 to 2700 meters above sea level, on which actions in guarding, patrolling and secret will be worked out using modern digital communications and navigation, as well as reconnaissance complexes and communications "Sagittarius".
At the end of special training courses, the scouts will complete a three-day ascent of Mount Arau-Khokh and overcome the mountain river.