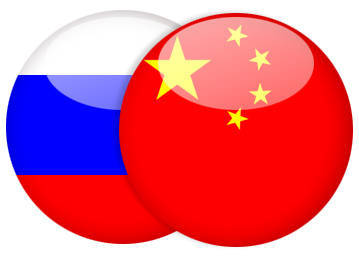 The Chinese military delegation led by the Chief of the General Staff of the People's Liberation Army, Colonel-General Fan Fenghui, arrived in Moscow for talks. On the very first day of the official visit, the Russian military leadership held meetings with Chinese colleagues.
The visit of the Chinese military delegation to Russia confirms the strategic nature of relations between the two countries. About this at a meeting with the PLA General Staff Chief Colonel-General Fan Fenghui stated Defense Minister of the RF Army General Sergey Shoigu. "I consider that your visit to Moscow serves as a continuation and confirmation that the relations between our countries are of a strategic nature," the Russian minister stressed. In turn, the PLA General Staff Chief noted that he was visiting Russia for the first time after being appointed Chief of the General Staff of the People's Liberation Army of China.
At the beginning of the talks, the head of the Russian Defense Ministry recalled that last week, during a meeting of defense ministers of the SCO countries, he held bilateral talks with China's defense minister, Colonel-General Chan Wanquan. "We frankly discussed a number of issues. Especially stopped at the crisis points. This is primarily the situation in Syria and around this region. They also discussed issues related to the conduct in our country of sudden inspections of the combat readiness of the Armed Forces, "said Sergei Shoigu. At the same time, he noted that this issue is also on the agenda of the meeting of Colonel-General Fan Fenghui with the Chief of the General Staff of the Russian Armed Forces Colonel-General Valery Gerasimov.
At the level of chiefs of general staffs, in particular, the state and prospects of military cooperation between the defense departments of Russia and China were discussed. The parties exchanged views on a variety of issues of regional and global security. As reported by the Office of the Press Service and Information of the Ministry of Defense of the Russian Federation, among other things, the meeting raised the themes of the joint naval exercises "Sea Interaction-2013" and the anti-terrorist command and staff exercises. It is also noted that the official visit of the Chinese military delegation to Russia will last until July 4. During this working trip, the Chinese military will visit military units of the Western Military District. Among the planned activities is a visit to the Mikhailovsky Military Artillery Academy in St. Petersburg.