The article is posted on the rights of information cooperation.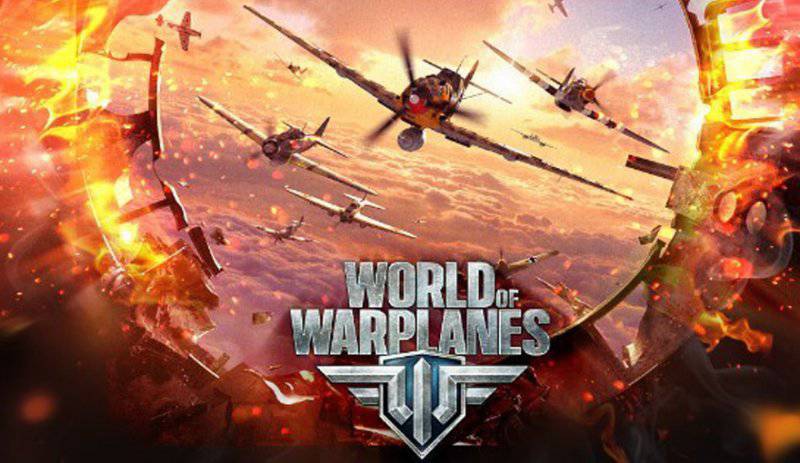 Air-Force MMO-action is now available to all players
2 July 2013 - Wargaming, a leading developer and publisher of online games, is pleased to announce the launch of an open beta test of the military air MMO action game World of Warplanes. During the closed beta test, World of Warplanes collected more than 2,7 million applications from 194 countries. Starting today, the game is available to everyone.
The OBT version of World of Warplanes already includes a system for pumping and crew skills, different types of weapons and consumables, and real-time hints that will help players choose the best tactics. For beginners, an in-game training mode is available to help familiarize themselves with the basics of air combat. At the moment, the game presents aircraft manufactured in Germany, the USSR, the United States and Japan.
At one of the last stages of testing World of Warplanes, a single premium account will be officially introduced, available in any project of the company.
With the release of the game in release, all participants in the closed beta test will receive special prizes from the World of Warplanes team.
"We are grateful to all the players of World of Warplanes who have been with us since the very beginning of the project," said Victor Kisly, the head of Wargaming. "The game has taken a huge step forward, and now, with access to the open beta test, everyone will be able to appreciate the result of our work."
You can join the World of Warplanes beta test on the official game website: www.worldofwarplanes.ru
About Wargaming
Wargaming is one of the world's largest publishers and developers in the free-to-play MMO market. The company was founded in 1998, and during that time managed to turn from a group of enthusiasts into an international corporation with 1600 employees worldwide and has released more 15 games.
Wargaming is currently working on a military series of MMO games dedicated to
tank
, air and sea battles of the middle of the XX century. The flagship project of the company, the tank action of World of Tanks, managed to win many awards from leading gaming publications and become one of the most successful MMO projects. Air World of Warplanes is on the list of the most anticipated MMO releases, and the third in the series of the World of Warships project on warships is scheduled for 2014.
In June, 2012, Wargaming announced Wargaming.net service, which will become the center of a new gaming universe, uniting all MMO-projects of the company on www.wargaming.net.