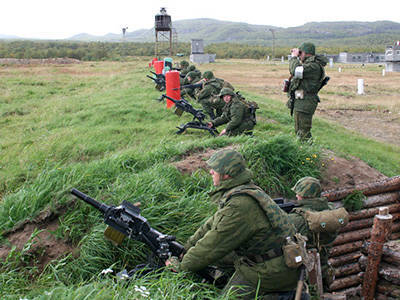 In the coastal forces of the North
fleet
(SF) is collecting grenade throwers. The gathering events involve servicemen of a separate regiment of the Marine Corps and motorized rifle brigade of the coastal forces of the Northern Fleet, whose full-time
weapons
is an AGG-17 machine gun grenade launcher and an RPG-7 hand-held anti-tank grenade launcher.
The actual shooting at the test sites was preceded by a thorough theoretical training of personnel in training classes. Each grenade launcher has studied the safety requirements for conducting training in fire preparation, the appointment and design of grenade launchers and ammunition to them, signals and commands given in a combat situation.
During the gathering activities, the grenade launchers participated in several field exits, during which the marines in practice learned how to fire at emerging and moving targets, adjust shooting, select a fire opening, equip and disarm firing positions, determine distances to landmarks, use different methods movement on the battlefield, depending on the terrain and intensity of enemy fire.
After the field exits are over, the servicemen will perform control combat firing from an AGS-17 heavy-duty grenade launcher and an RPG-7 anti-tank grenade launcher. Each shooter RPG-7 grenade launcher along with assistant will hit the target, showing a convergence going on the tank, and then change position and shoot the target that simulates infantry combat vehicle "enemy", calculations mounted grenade launchers AGS-17 hit a moving target, simulating infantry group.
The collection will end with a contest for the best shooter.