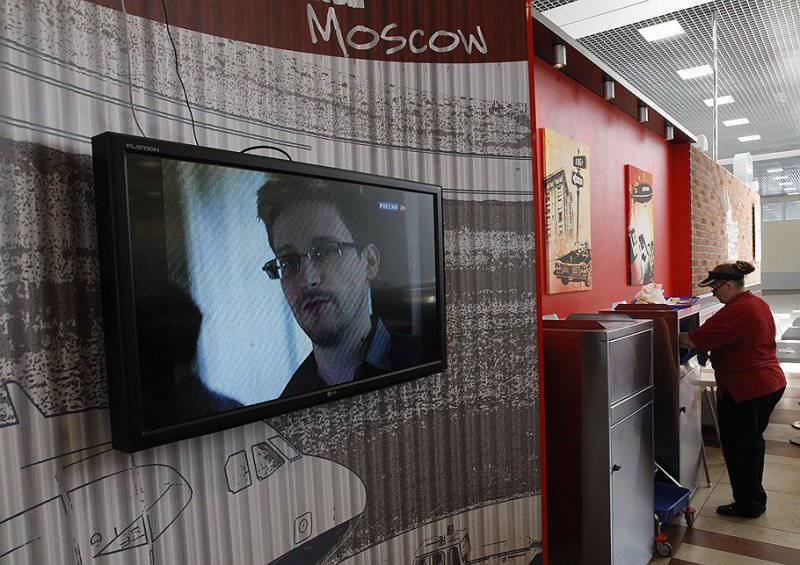 A former CIA officer wants to stay in Moscow. Ex-CIA officer Edward Snowden has filed a request for political asylum in Russia, a representative of the consular service Sheremetyevo said. Earlier, President Vladimir Putin noted that Mr. Snowden could be granted asylum if he ceased to "damage" the United States.
The duty consul of the consular post of the Ministry of Foreign Affairs of the Russian Federation at Sheremetyevo Airport, Kim Shevchenko, told Interfax that a former CIA official, Edward Snowden, had applied for political asylum in Russia.
"Yesterday in 22: 30, a British citizen Sarah Harrison addressed the consular office of the Russian Foreign Ministry at Sheremetyevo Airport, who introduced herself as a lawyer and a confidant of US citizen Edward Snowden. She conveyed Edward Snowden's request for political asylum in Russia, "Mr. Shevchenko told the news agency.
Sarah Harrison is a lawyer with the Wikileaks organization who accompanied Mr Snowden on his flight from Hong Kong to Moscow and the transit zone of Sheremetyevo Airport, where the ex-CIA officer is in April with 23.
A source in the airport services added that in the event of a positive decision by the Russian authorities, Mr. Snowden can bring the documents directly to the airport, after which he will be able to pass the border control and formally enter the territory of Russia.
Presidential spokesman Dmitry Peskov refused to comment on the request for asylum in Edward Snowden in Russia. The head of the Federal Migration Service, Konstantin Romodanovsky, said earlier today that such a request had not been submitted to the service.