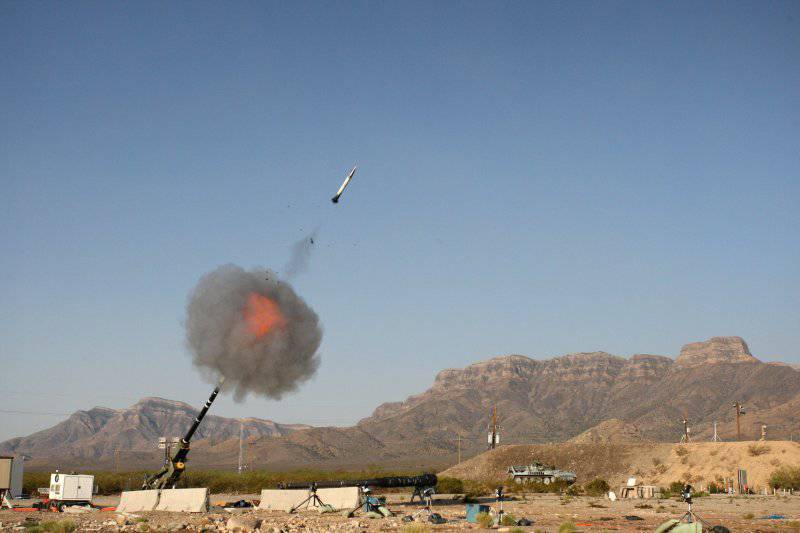 BAE Systems and United Technologies Corporation conducted full-scale tests of a unified guided projectile (MS-SGP, Multi-Service Standard Guided Projectile) at the White Sands missile range in New Mexico, USA.
During a test-controlled flight, an MS-SGP projectile, released from a BAE-made 5-inch sea gun MK45 Mod 4, confirmed the design characteristics to meet all the test objectives.
In addition, the tests confirmed the tactical capabilities of MS-SGP to carry out the firing range in 38 km.
MS-SGP was developed as a single projectile for the US military and its allies designed to defeat fixed or moving targets at a cost less than the cost of existing alternatives.
Chris Hughes, vice president and general manager of BAE Systems Weapon Systems, said that the United States and its allies are currently using more expensive solutions to provide fire support and defeat tactical targets.
"This projectile will allow us to equip American troops with long-range, high-precision ammunition at an affordable price, which will significantly expand our fire support capabilities," Hughes added.
Designed to greatly enhance the capabilities of the US Marine Corps and Army Corps, MS-SGP has a range of almost 100 km with an accuracy of less than 5-m, and also improves the capabilities of the US Navy MK45 guns.
The MK45 Mod 4 is a reinforced weapon and installed subsystems, advanced fire control system improvements, a touch user interface and a gun shield that requires minimal maintenance.
The improved 2 Mod design, a 62 long caliber trunk can also increase the fire support capabilities of surface ships (Naval Surface Fire Support, NSFS) and the general characteristics of the mission.
In total, MS-SGP has passed more than 110 subsystem tests and field shooting from the USN MXXUMX towed howitzer is scheduled for the next couple of months. BAE supplies the MK777 guns for the US Navy and the fleets of nine other states deployed on more than 45 ships.