One of the most vigorously debated legislative initiatives of recent times was the initiative to amnesty persons convicted of certain economic crimes, as well as individuals who are under investigation. The initial version of the draft law was proposed by a working group headed by the Commissioner for Entrepreneurship Mr. Titov (the position in Russia was established in 2012). Titov's version was as follows: to amnesty persons convicted (suspected of committing crimes) under articles 159 (Art. "Fraud"), 160 (Art. "Assignment or embezzlement"), 165 (Art. "Causing property damage through fraud or abuse trust "). In the same version, about four dozen points of various articles related in one way or another to economic crimes were listed.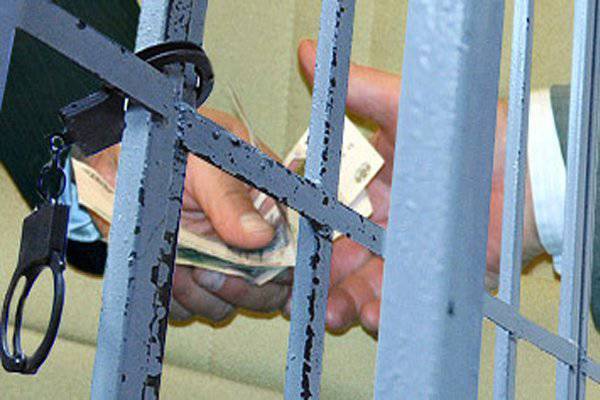 Boris Titov explained the need for a broad amnesty for economic criminals by claiming that this would inject new life-giving air into the Russian financial system and attract investors. With his draft law, the ombudsman went first to President Putin, who, it must be supposed, carefully studied the proposal. And after studying, he made a counter offer: to hold an amnesty, but to narrow the scope of its extension to the articles of the Criminal Code of the Russian Federation approximately by half. The President, speaking at a meeting of the so-called Stolypin Club and the Liberal Platform of the United Russia party, said that an economic amnesty for Russia really expects, but only an amnesty for people sent to serve a sentence for fraud or misappropriation of public funds, to put it mildly, it is not practical. In the version of the draft law that was sent for discussion to the State Duma, there is neither an article of 159, nor 160, nor 165.
Frankly speaking, it is not entirely clear what thoughts the Russian ombudsman for businessmen Mr. Titov was guided by when he proposed to declare an amnesty for swindlers of all stripes. It is also not clear how the doors of prisons open for disparate scammers, which is called for an unobstructed exit, could revive the situation in the Russian economic system. It would seem that the system itself at least temporarily got rid of those who drank its juice, from those who managed to arrange the process of personal enrichment at public expense. Really, many investors who were afraid to invest in the Russian economy, expected amnesty for fraudsters and embezzlers? If so, then this is either outright masochism, or some kind of veiled affiliation. Well, in fact - to expect the freedom of those who were imprisoned for plundering the regional treasury or for fraud in the banking sector is somehow strange in the light of the fact that our business is positioning itself transparent and worthy of imitation ... If we assume that the economy is from such a mass economic amnesty would go to growth, it means our economy is totally tied to fraudulent and corrupt schemes. They will squeeze the tail of a different spill — the economy is falling, they will be released to all "authorities" —the economy is growing. So, maybe, then, in order to catch up and overtake, for example, Chinese economic growth, do we need such articles as "Fraud" or "Causing property damage to be abolished"? In principle, everything fits into the logic of the authorized Titov and his team ...
Of course, it must be borne in mind that today there are quite a few people behind the bars or under investigation who have turned out to be classic switchmen each in their field. Fraud operations were carried out behind their backs by completely different people, and they decided to answer them. The same often happens. These people need to be amnestied definitely. But the incident is this: how are the experts going to determine whether a person is sitting behind his or others' economic sins? If such an analysis will be carried out, then for how long will it take? - Once, and who will be responsible for holding an innocent person behind bars? - two. Would anyone have the courage to answer? ..
Obviously, if President Putin had supported the legislative initiative in the form in which it had been presented to him from the working group by Commissioner Titov, then already after a while at liberty "with a clear conscience" before the beginning of the trial we would see the "yubotny legion" of the "generalissimo »Serdyukov and others. With respect to the fraudulent legion, criminal prosecution would be completely stopped, which would respectively unleash each of its representatives (representatives) for new "accomplishments". As the saying goes: stole, drank, in prison, amnesty ... And if so, then you can again: stole, drank, stole, drank. You look, then again amnesty, and the economy will jerk into the transcendental distance by a bird-three ...
But the legislative initiative was severely curtailed, although it also raises many questions. If we talk about how the Russians responded to the fact that under an amnesty people who are convicted of economic crimes of a certain type will be released, the result of a recent poll from VTsIOM is the following: 32% of Russians support the amnesty, 36% - against, the rest could not With your answer to decide.
The key requirement under the presidential proposal for amnestied is the fact that the amnestied person must be convicted only once, that he is ready to pay the economic damage caused, and that the amnestied person did not use violent acts against other people in order to commit his economic crime. did not attempt In principle, it is reasonable, but even here there is one thing. It lies in the fact that if a person, for example, turned out to be convicted, which is called "for that guy", it would be extremely beneficial for those who substituted him, because the initiative is about recognizing his guilt and paying the damage again "for that guy. " As they say, admit - we will forgive everything. And if they get principled, and they will not admit guilt, as well as pay the damage caused by others? .. So, they will continue to sit there so that it would be difficult for serious people to be "slandered".
The leader of the Liberal Democratic Party Vladimir Zhirinovsky spoke about the draft resolution the other day. In an interview with the Russia 24 TV channel, Vladimir Volfovich said that he, like the Duma faction headed by him, was against the decision to amnesty fraudsters. At the same time, Zhirinovsky believes that fraud is one of the most dangerous crimes.
Fraud is the most dangerous type of crime. It is impossible to get rid of fraud, it is forever. The thief can throw his craft, the killer will never touch anyone, the culprit of an accident will never get behind the wheel. A fraudster is a diagnosis for life, I would not let them loose.
Further, with habitual eloquence, the leader of the Liberal Democratic Party noted:
Let's better let go of children who, in early childhood, have done something in bewilderment. Older criminals are already barely breathing - let them die at home. A woman, let's say, became pregnant - let her give birth at home and bring at least some benefit to her other children.
But scammers (that is, convicted or suspected under Art. 159), on Putin's initiative, are not supposed to amnesty. Or do we still do not know something? ..
PS According to various sources, an amnesty can touch from 10 to 20 thousands of people convicted of various economic crimes or under investigation for the same offenses before the law. Hot summer 2013 ...