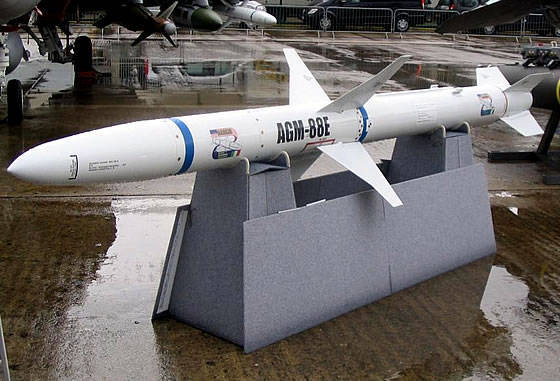 The Australian government has entered into an agreement with the US Navy to conduct personnel training on the use of HARM (High Speed ​​Anti-Radiation Missile) and AARGM (Advanced Anti-Radiation Guided Missile) anti-radar missiles.
The agreement under the Foreign Military Sales program was concluded in connection with the purchase of EA-18G Growler electronic warfare aircraft for the Australian Air Force, the Command said.
aviation
systems of the US Navy.
Australia will be the first overseas operator of PRLR AARGM.
As planned, this purchase will increase the unification of weapons systems used by the US and Australian Air Forces, and will reduce the cost of maintaining ammunition and training personnel.
The Advanced Anti-Radiation Guided Missile AGM-88E AARGM Advanced Anti-Radiation Guided Missile (ATL) and MBDA developed in cooperation with the US Navy and the Italian Air Force based on the AGM-88 HARM anti-radar missile (High-Speed Anti-Radiation Missiles) by Raytheon.
The command of the aviation systems of the US Navy, responsible for managing the development, approved the start of small-scale production of AGM-88E AARGM in October 2008 of the year.
The AGM-88E AARGM is an airborne medium-range supersonic rocket. AARGM is able to overcome the countermeasures that have been developed by potential US opponents since the adoption of the HARM high-speed anti-radar missile in the 1980-s.
To date, the rocket entered service with the US Navy and the International Police Commission.
The PRLR will be used by the FA-18C / D, FA-18E / F, EA-18G fighter jets, as well as by the Tornado reconnaissance / EW aircraft of the Italian Air Force.
The US Navy and the ATK company intend to deliver the AFL AGM-88 to the Australian Air Force in 2015 year - by the beginning of the flight tests of EA-18G. The Australian Defense Ministry has announced its decision to acquire 12 EW Growler aircraft in 2012.