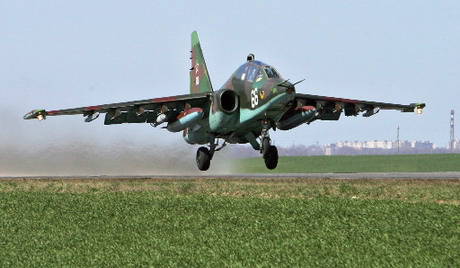 The crews of the Russian Air Force during the exercises at the Baltimore training ground in the Voronezh region will play in Aviadarts - to compete in the ability to accurately hit ground targets, said Air Force Commander Lieutenant-General Viktor Bondarev.
"Targets are as close as possible to the combat situation, they imitate
tank
columns of the conditional enemy and its separate objects, which should hit the Su-25 attack aircraft and army helicopters
aviation
", - said Bondarev, reports RIA"
News
».
The general added that during the exercises, "everything will be like in a war: all ground targets will be attacked according to the laws of defensive and offensive military operations."
Bondarev noted that for the first time in a new Russian
stories
to assess the results of the combat work of the pilots at the Baltimore test site, surveillance cameras installed near the targets will be used. "That is, we will see how the rocket in real time goes to the target. This will allow a more accurate assessment of the results of the shooting, "said the commander-in-chief.
According to him, the best crews that won in aviadarts competitions will be awarded "worthy prizes".
The general said that in the future it is possible to expand the composition of participants in such competitions "by attracting heavy fighter-bomber Su-24, Su-34 and fighter Su-27 and MiG-29".
Earlier, the Russian Air Forces Main Command reported that Su-25 attack aircraft, Mi-24, Mi-28Н and Ka-52 helicopters will take part in the competition for the best flight crew.