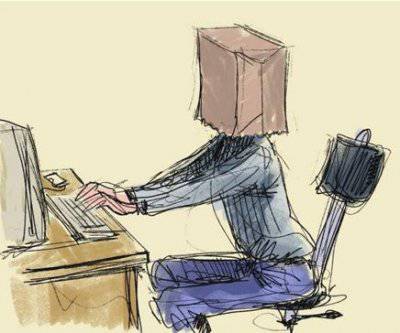 Hello, dear forum users! I am the same as you inetboeer "torturer of clavs" and, I assure you, would never have undertaken such a thankless job if not for today's "talk show" of Alexey Volodin's article "The deputy came up with a punishment for gays" and more than three hundred comments on her I understand that this topic "worries" someone very much, but if we are here to discuss the rearmament of our army and navy, the condition of the armies of other countries, the military equipment used by our and other countries, political issues You are not bothered by the idea that gay problems worry you much more than the ones I mentioned?
I admit honestly, I did not read this article and the comments of members of the forum under it, because as I was just not interested, but this number of comments did not remain unnoticed by me and other members of the forum. Let's be aware that interesting and informative articles about
stories
Russian
weapons
they are generally unclaimed by our public. Maybe it's time for everyone to decide for themselves, and why should I participate in whipping up interest around "minorities"? Do not they manipulate me, so often speaking about it in the press (the stone is not in the garden of A. Volodin)? Open any article or
news
and I assure you that there are very few comments under any of them so that this abomination is not mentioned. Isn't it time to ignore this contagion?
Well, since I got out with my morals, I would like to touch upon other issues that need to be addressed:
- undisguised Nazism;
I like that the site administration together with the moderators are fighting with this phenomenon.
- A large number of comments of members of the forum, which they minusanuli unfairly in their opinion, and they require satisfaction;
Any moderator (if you are not nahamil) can tell you who has done this through the "Private Messages" system, you should not make any comments from this disassembly on the 10-20. If minus the undeservedly contact the Administrator, he is an adequate person, and he fights against this evil.
- the rudeness of some "green" members of the forum or clones of previously banned;
Maybe the Administrator will give more authority to some (1-2 people) moderators who could send boors to the eternal ban?
- poor literacy when writing comments;
There are a large number of programs that track errors, can some start to use them? Sometimes it hurts the eye, but this is a personal and petty opinion.
Let's remember that we have gathered here, as in some kind of club for communication, and the situation greatly influences the style and style of communication, because one thing is to communicate in a decent place where everyone is cultural, and a completely different "market" goes on and littered staircase, where mat is heard from all sides.
Sincerely, Alex (experienced nickname)