Calm in the Voronezh region was disturbed after the authorities gave permission to conduct surveys related to the extraction of nickel and other ores at the Yelansky and Yelkinsky deposits - on the territory of the most fertile chernozem in the immediate vicinity of the Khopyorsky Nature Reserve. For almost a year and a half, local residents oppose the barbaric developments, which will lead not only to the shallowing of Khopra and the death of various animal and plant species, but also to the transformation of fertile land into an ecological cloaca.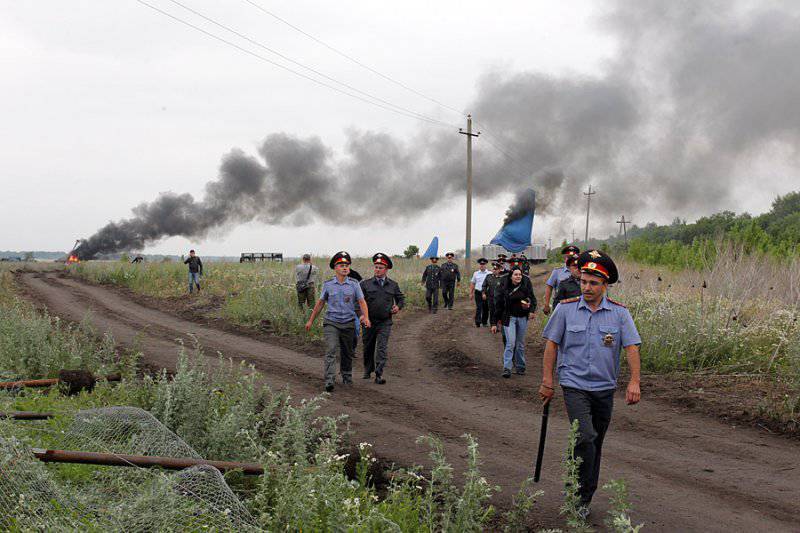 The right to development was won by the UMMC company, which managed to bring it to the deposit, whose unprofitability was proved back in the Soviet era, with the equipment and fenced off the development site with a fence, behind which it was guarded. Residents of the Voronezh region and neighboring regions repeatedly appealed to the authorities with a request to withdraw the permit for the extraction of nickel at Khopra. in the immediate vicinity of the very fence erected by the UMMC), but for some reason nobody was going to reckon with the people. Even the results of the survey conducted in the Novokhopyorsky district (development area), which showed that, no less than 98% of respondents opposed to nickel development, the authorities still did not impress.
Despite the fact that many lawyers, including
criminal lawyers
, warned that there was no legal basis for starting development, according to unconfirmed data, the UMMC skillfully used the services of Voronezh university teachers who defended the idea of ​​development and promoted how much income they would bring to the local treasury.
Last weekend, a direct clash between representatives of the UMMC and the Voronezh protesters took place at the field. About 1,5, thousands of people decided to hold a rally at the development site, where geologists had already begun (once again, taking into account the surveys of the times of the USSR). The rally was held peacefully as long as several masked men decided to break the barricades. A crowd of protesters poured into the development area, and people hiding their faces set fire to drilling rigs, turned over several cars and started banging the local police, who, it must be admitted, up to this point (prior to the arson of the towers and open attack) how they themselves oppose the transformation of Khoper from the cleanest large river of Europe into a poisoned swamp.
This incident, as a result of which the police began to miss literally everyone whom they could afford, even if a person did not commit illegal actions, should be a signal to local and federal authorities. A signal that if you continue to step over the people's interests, then those who are waiting for punctures from the authorities can also take advantage of this in order to achieve their personal political goals.