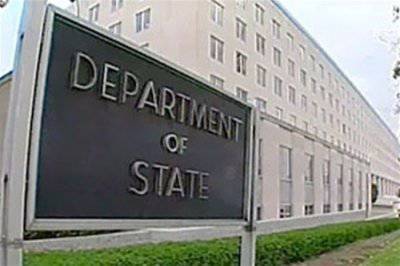 Recently, the US State Department accused the Russian Federation of the fact that in our country things are not going well for such a problem as human trafficking. According to the US Foreign Ministry, Russia is at the very bottom of the list in terms of the volume of black business in human trafficking, closely adjoining to such states as Somalia or Congo. So that the Russians are not too worried about us in the "group" they added China.
After the publication of this kind of data, State Department spokesman Louis Sidebak spoke, stating that the United States can take tough measures against Russia, as the situation with human trafficking in our country is threatening. What kind of measures these measures might be is still a question, but there is no doubt that they can somehow remind the notorious Magnitsky law.
On the one hand, one can be indignant for a long time about the fact that Americans once again climb into their own business, but one cannot deny the fact that trafficking in Russia really takes place. Literally every day in the press and the Internet there is information about the disappearance of people, who then end up either in the dens, or in illegal enterprises, where unskilled workers are required.
One of these episodes recently occurred in the capital. A resident of one of the small Siberian cities, graduated
hairdressers courses
, found an ad in the newspaper that a beauty salon was beginning to work in Moscow, recruiting young girls aged 18 to 23 for work. The large salary indicated in the announcement attracted the girl, and she went to the capital. She did not succeed in starting a job as a hairdresser. First, they took her passport under the pretext of applying for a job, then they took her to "inspect the place of work". What happened along the way, the girl does not remember, but she remembers that she was brought to some kind of room, similar to
aviation
hangar. After that, a nightmare began with beatings and forced prostitution. About six months later she was forced to "work" under close supervision in various cities near Moscow. According to the girl's stories, she and several others who came to Moscow for normal work sold from one owner to another. Torment continued until the moment of escape. The victim did not specify the nuances of the escape, but said that she was helped by kind people who simply came to the rescue.
This
история
says that human trafficking in Russia, unfortunately, is not an empty sound. It is another matter that the situation in the USA is not much better, but the United States does not pay attention to its problems in this case.