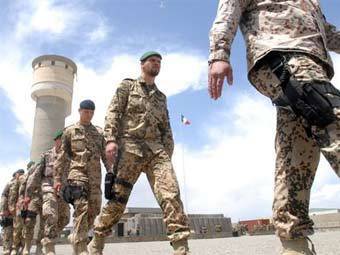 Not every modern soldier in Russia can afford to buy an apartment, postponing a certain amount from salary every month. Many, in order to purchase an apartment with a larger area, are forced to sell property, receive the funds necessary to purchase under
auto pledge
. In this case, cash can be issued to the company's office in just half an hour, and then they can be used to invest in the purchase of an apartment.
Recently, an increase in the money allowance level in Russia has somewhat rectified the situation, but so far the salaries of Russian military personnel are not as high as the salaries of colleagues from foreign armies. If we consider the military from the Bundeswehr, here the lieutenant receives, in translation into rubles, about 45 thousand rubles. A soldier who has the rank of major and occupies the appropriate position receives about 78 thousands (in ruble equivalent). The colonel's salary reaches values ​​in 115 thousand rubles.
Of course, there are such military units in the Russian Federation, where wages are comparable to the wages of German soldiers, but such a substantial salary is clearly not characteristic of the entire territory of Russia. In many places, fairly low wages persist, with a tendency to reduce them in recent months. Officials from the Ministry of Defense should pay attention to this trend and stop financial fraud.
If we consider the pension for military personnel who have given years of service to the German army, the following figures appear here. A soldier retired as a lieutenant will receive up to 31 thousands in rubles. The retired major - up to 55 thousand rubles, the colonel's pension will be more than 70 thousand per Russian ruble. The pension of a retired German general can be up to 200 thousands of our rubles. The amounts are more than substantial. Civil pensions in Germany are significantly lower. In this, Russia and Germany are similar.
As can be seen, the size of such pensions is significantly higher than what Russian military pensioners receive. In this case, there are no extra charges for service in hot spots (for example, in Afghanistan). These allowances can go up to two-thirds of the basic pension.