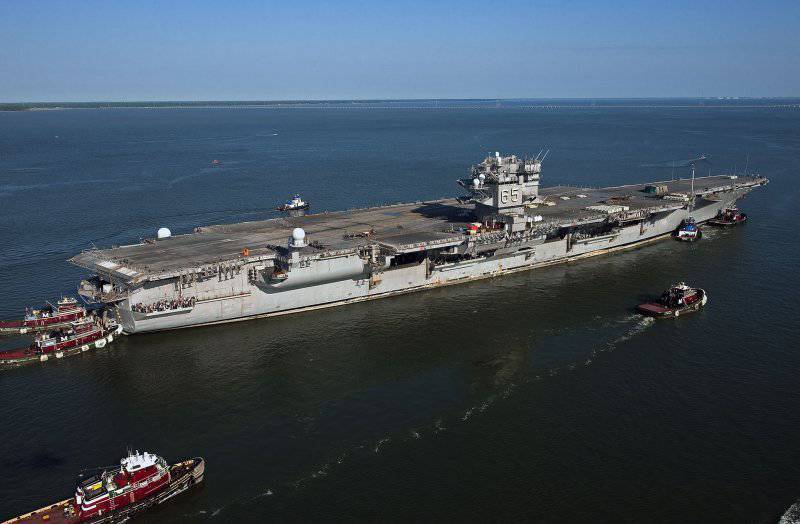 The nuclear aircraft carrier Enterprise (Enterprise) CVN-65 is towed to Norfolk for recycling. The ship will be disposed of at the Newport News Shipbuilding shipyard. On board the aircraft carrier, which has been in the process of removing onboard equipment for months already, about 6 shipbuilders from Newport News Shipbuilding and Huntington Ingalls Industries attended.
The first priority when disposing of an aircraft carrier will be the unloading of nuclear fuel and the deactivation of a nuclear reactor when organizing radiological monitoring.
The aircraft carrier Enterprise was laid down at the Newport News Shipbuilding shipyard in 1958 and was introduced to the US Navy 25 November 1961. The official ceremony to remove the aircraft carrier from the Navy took place on December 1 2012 at the naval station in Norfolk . During this ceremony, it was announced that the name Enterprise would be assigned to a new generation of aircraft carrier CVN-80 of the type Gerald R.Ford (CVN-78).